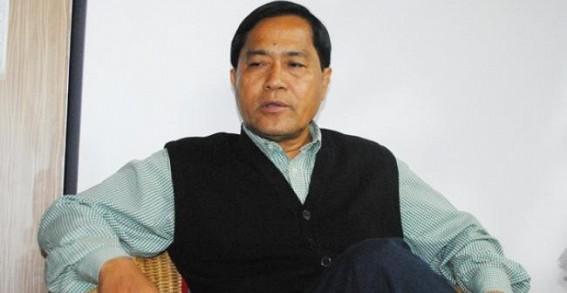 CPI(M) Tripura Secretary of State Jitendra Choudhary on Wednesday launched a scathing attack against the ruling party Bharatiya Janata and alleged that the ruling party destroyed the economic backbone of the state.
"People's money has been looted by the corrupt BJP. The wealth of BJP legislators has increased substantially in the last couple of years. Where is the money is coming from? The money meant for public welfare drains the treasury of the elected members of the Bharatiya Janata Party.", claimed Chowdhury.
The CPI(M) leader was addressing a political rally organized in Bamutia.
According to Choudhary, with the elections approaching, senior BJP leaders will again visit the state to mislead the people.
"We will see flocks of leaders flying from Delhi to cheat you the way they did during the 2018 assembly elections. They will ask for your votes again but this time people of the state are more experienced. They are well aware of the politics of BJP", he claimed.
Claiming that the ruling alliance has not kept its promises, Chowdhury said: The dual-engine government has not been able to put its vision document into practice. Had it implemented what was promised, they could have faced the people with confidence without the support of anti-social elements.
As the elections are approaching, the intensity of violence against the workers of the opposition party is increasing. But I would like to tell BJP that people are prepared to give them a decent answer in the next election.