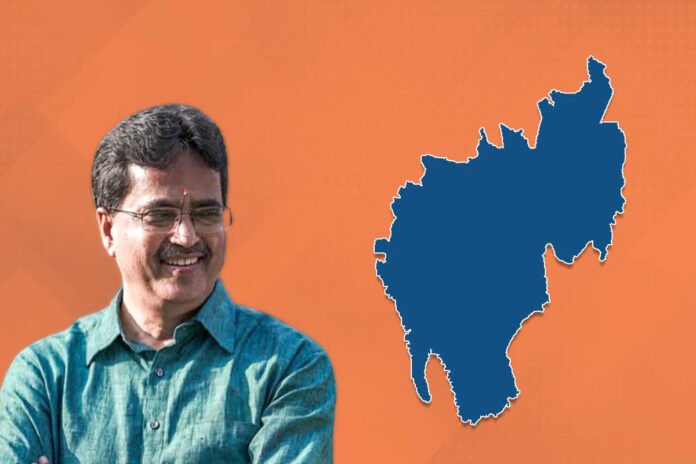 Top leaders of the Bharatiya Janata Party (BJP) in Tripura recently held a meeting to discuss the state elections held on February 16 and strategies to ensure a victory. While expressing confidence in the party's prospects, they also expressed concern over possible political violence and pledged to remain vigilant to counter any such activities, especially as the results are awaited on March 2.
With the election over and results awaited, the BJP is gearing up for a tough fight against the opposition parties. The meeting of the top leaders, including state BJP president and CM Manik Saha, was aimed at reviewing the party's preparedness and discussing ways to strengthen its position.
"We are confident of a victory, but we are also aware of the potential for violence and intimidation by rival parties. We are taking all necessary measures to ensure the safety of our workers and supporters," said Saha.
The BJP's concerns over post-election violence are not unfounded. In the past, several incidents of violence and clashes between rival parties have been reported after the elections. The parties often accuse each other of using illegal means to influence the voters and gain an advantage.
The BJP leaders have pledged to counter any such activities by the opposition parties and ensure that the elections are conducted in a peaceful manner. They have also called on the election commission to take strict action against any party found to be engaging in illegal activities.
The meeting of the BJP's top leaders is seen as an indication of the party's seriousness and determination to win the state elections. With the competition tough and the stakes high, the party is leaving no stone unturned to ensure victory while also staying on guard against possible political violence.
The BJP leaders in Tripura remain vigilant for possible post-election violence as results are awaited on March 2. Their determination to counter any such activities is a reminder that democracy thrives in a peaceful and non-violent environment.