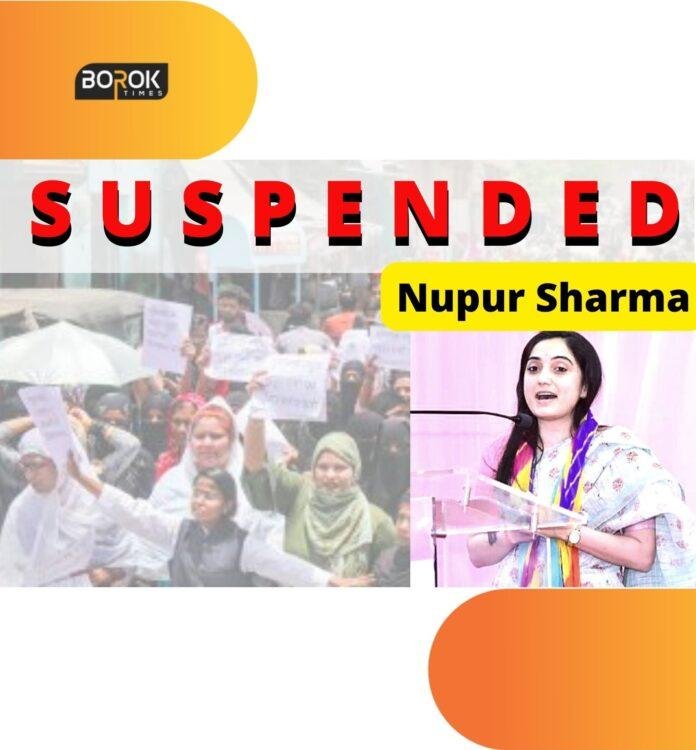 The Bharatiya Janata Party (BJP) on Sunday suspended spokesperson Nupur Sharma and Delhi media head Naveen Kumar Jindal from the party's membership after alleged remarks against Prophet Muhammad last month during a television news debate.
Sharma has issued an apology, stating that her remarks were aimed at defending Lord Shiva, and were not meant to hurt anyone's sentiments.
"I have been attending TV debates for the past many days where our Mahadev was being insulted and disrespected continuously. It was mockingly being said that it is not Shivling but a fountain. The Shivling was also being ridiculed by comparing it to roadside signs and poles in Delhi," She also posted a statement on Twitter.
She added, "If my words have caused discomfort or hurt religious feelings of anyone whatsoever, I hereby unconditionally withdraw my statement. It was never my intention to hurt anyone's religious feelings."
Muslim groups have been holding protests demanding action against her and Cases have been filed against Sharma in Mumbai, Hyderabad, and Pune, accusing her of hurting religious sentiments.
Several Arab countries like Kuwait and Qatar summoned Indian ambassadors over Sharma's derogatory remarks.
Lolwah Alkhater, Qatar's Assistant Foreign Minister, tweeted, "The Islamophobic discourse has reached dangerous levels in a country long known for its diversity & coexistence. Unless officially & systemically confronted, the systemic hate speech targeting #Islam in #India will be considered a deliberate insult against the 2 billion Muslims."
Indian Ambassador Deepak Mittal was summoned and handed an "official note, expressing the disappointment of the State of Qatar and its total rejection and condemnation to the controversial remarks made by an official in the ruling party in India against Prophet Mohammed".
Kuwait's foreign ministry, too, handed Indian Ambassador Sibi George an official note with its "categorical rejection and condemnation of the insulting statements" of the Prophet "issued by one of the officials in the ruling party".
Telangana Minister K T Rama Rao also stated against this issue and posted a series of tweets today Monday questioning Prime Minister Narendra Modi why India as a country should apologize for the "hate speeches of BJP bigots".
KT Rama Rao's statement came after the BJP issued a statement saying it respects all religions and strongly denounces insults of any religious personalities of any religion. He also added that the BJP should apologize to Indians at home for "spewing and spreading hatred day in and day out".