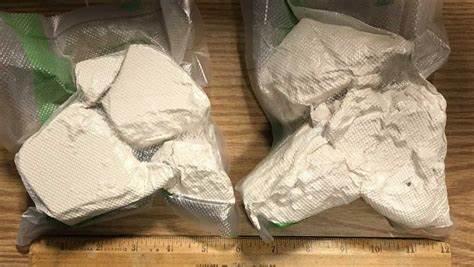 Heroin worth over Rs 47 crore was seized from a truck by the BSF and the Assam Police during a joint operation on Tuesday. The police have arrested the accused truck driver. Police is looking for other accused in this case. Police say that soon other smugglers will be arrested.
According to the information, the officials had received information that heroin worth crores of rupees was being carried in a truck going from Mizoram to Tripura via Karimganj. Acting on information, BSF and Karimganj Police personnel seized heroin from a truck near New Karimganj railway station in the early hours of Tuesday. Officials said that 764 soap bags filled with heroin were hidden in the driver's cabin in the truck. The seized heroin weighs around 9.47 kg and is estimated to be worth Rs 47.4 crore. The truck driver has been arrested, the official said. The truck driver is being questioned.
Assam Chief Minister Sarma said that drugs worth Rs 655 crore have been seized in the last one year. He said that since coming to power, there is a continuous campaign to confiscate banned substances across the state. 98.65 kg of heroin, 32293.71 kg of ganja, 187.05 kg of opium, 268104 bottles of cough syrup, 4841842 capsules, 4.91 kg of morphine, 14.7 kg of crystal methamphetamine, 0.31 kg of cocaine and 213.94 kg of narcotic substances were seized during the last one year . He said that the market value of these drugs is around Rs 655.40 crore. Sarma said that between August 1 last year and August 31 this year, a total of 4,751 people were arrested for their involvement in drug trade.