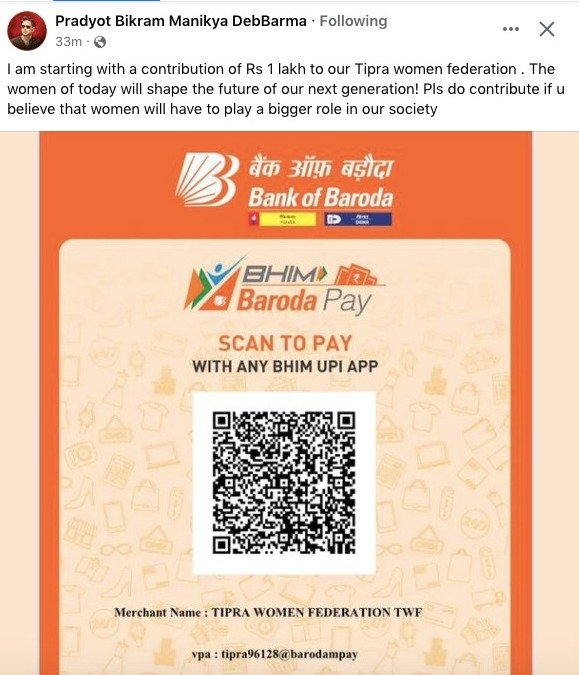 Bubagra Pradyot Bikram Manikya Debbarma, a prominent figure in Tripura and founder of the Tipra Motha Party, has taken a step towards empowering women in the region. In a heartfelt message on his social media platform, he urged individuals to contribute to the Tipra Women Federation, emphasizing the pivotal role women play in shaping the future.
Bubagra's personal commitment to the cause is evident, as he kicked off the donation drive with a generous contribution of Rs 1 lakh. His gesture serves as an inspiring call to action for the community.
He expressed, "The women of today will shape the future of our next generation! Please do contribute if you believe that women will have to play a bigger role in our society."
This initiative underscores the pressing need to recognize and support the integral role that women play in every facet of society. Bubagra's advocacy for women's empowerment is not only commendable but also sets a powerful precedent for others to follow suit.