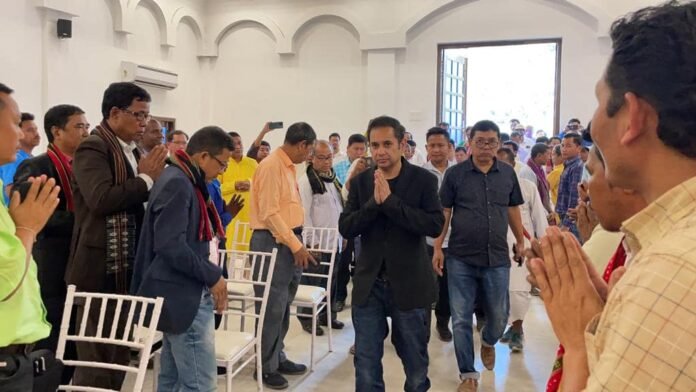 Agartala, February 27, 2023 – Bubagra Pradyut Kishore Manikya, a prominent political figure and member of the royal family of Tripura, recently met with community leaders in Agartala to discuss their role in society's development. In a Facebook post, he emphasized the significance of these leaders and reaffirmed his commitment to ensuring their engagement in the policymaking process.
Manikya recognizes the vital role that Samajpatis, or Community Heads, play in representing their communities and advocating for their needs. By giving them a voice in the policymaking process and ensuring their right to participate, he is laying the foundation for a more inclusive and democratic society. The Samajpatis act as a vital link between the government and the people, ensuring that policies are implemented effectively and that their communities' needs are addressed.
Manikya's pledge to empower these leaders is a significant step towards building a more equitable society. By giving them their due rights and recognizing their contributions, he is sending a message that all citizens are valuable and deserving of representation.
The response to Manikya's post has been overwhelmingly positive, with many praising his efforts to support community leaders. His message serves as a reminder of the importance of inclusivity and participation in policymaking and the need for all voices to be heard.
As Agartala continues to evolve and grow, it is essential that community leaders are given the support and resources they need to represent their communities effectively. By working together and embracing diversity, we can build a stronger, more vibrant society that benefits everyone.