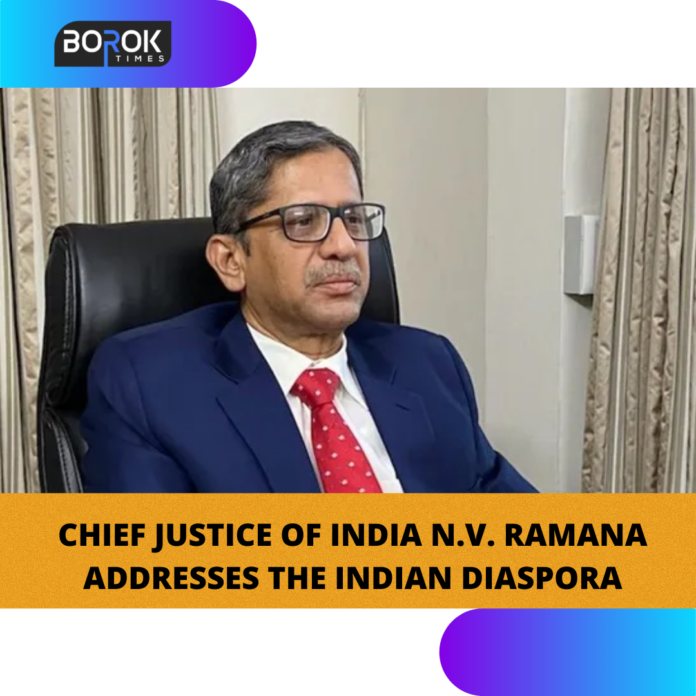 On Saturday, Chief Justice N.V. Ramana addresses the Indian diaspora at an event organised by the Association of Indo-Americans, in San Francisco, USA while expressing the disappointment that even after 75 years of Independence people have not understood the roles and responsibilities assigned by the Constitution to each Institution.
CJI Ramana said that to enforce checks and balances envisioned in the Constitution, "we need to promote Constitutional culture in India. We need to spread awareness about the roles and responsibilities of individuals and institutions. Democracy is all about participation".
The CJI said that the Indian Diaspora in the United States has played an active role in building modern America from modest beginnings; they have transformed not only their identities but also the face of this nation.
Highly skilled Indian professionals in diverse fields are found today across the globe, the CJI said, adding that the unprecedented opportunities offered by the IT sector to women have changed how Indians perceive the role of women in our society.
Noting that more and more women from India found their wings in the emerging sector that helped them become empowered, independent and self-reliant, he said an empowered woman changes the dynamics of the family and society positively. "As they say, 'If you empower a man, you empower an individual. But, but if you empower a woman, you empower a family and the nation' ".