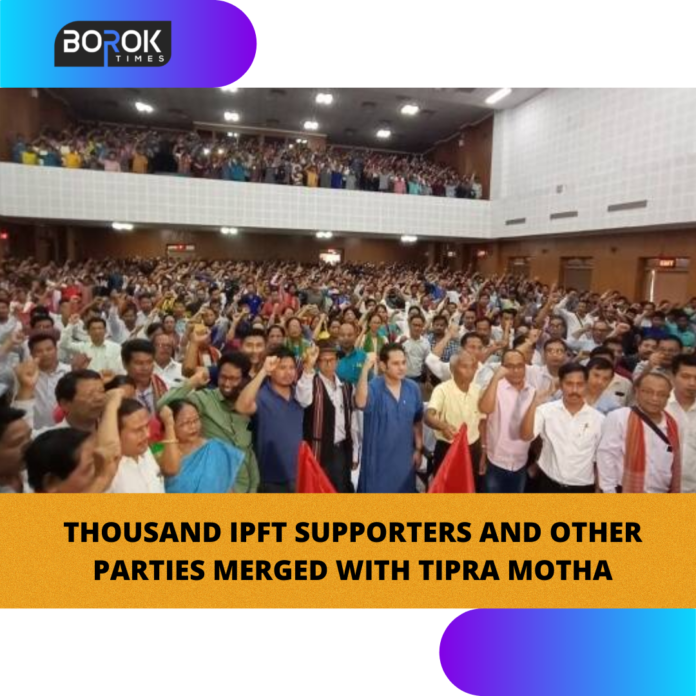 A major chunk of the IPFT and other parties like the Tipraland State Party, IPFT Tipraha and the National Conference of Tripura had merged with the Motha.
On Saturday, the ruling BJP's ally in the government, IPFT, has received a serious setback after at least 1,100 supporters, including general secretary Dhananjay Tripura, deserted the party and joined royal scion Pradyot Kishore Debbarman's TIPRA Motha.
With this, the TIPRA Motha, which has quickly emerged as the foremost tribal party in the state, is now arguably its largest, led by Pradyot Kishore Manikya Debbarma, the scion of the erstwhile Tripura royal family, the Motha also heads the Tripura Tribal Areas Autonomous District Council (TTAADC).
The TTAADC, now almost entirely controlled by the Motha, is spread across nearly 72% of the state's area, though it houses only one-third of the state's population. It gives Motha a say over 20 of the 60 Assembly seats in Tripura that are reserved for STs. In another signal of its popularity, a non-tribal candidate fielded by it from an SC seat in the recent bypolls came second.