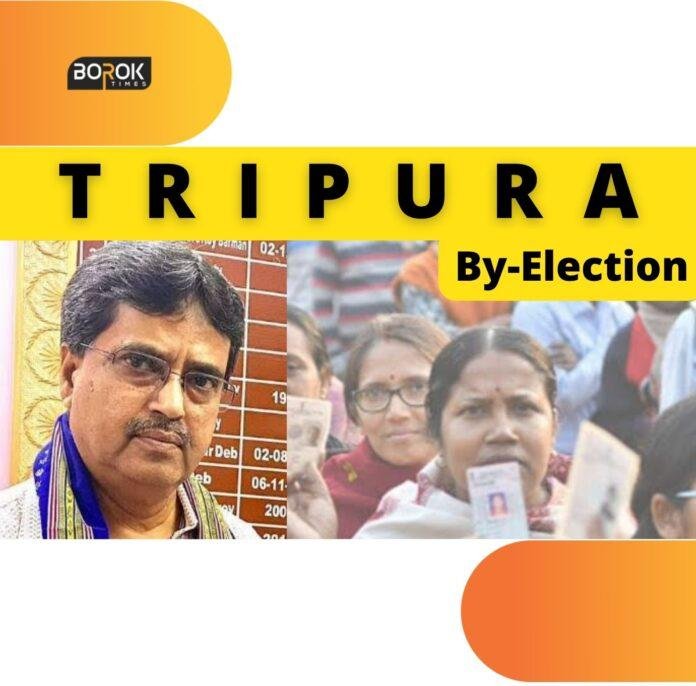 The new chief minister of Tripura Manik Saha will face his first ever election. He is confident about the election and that there are no problems because his party is very united on 5 June.
On being asked about the problems he is facing in the government, he said that he has no issues because of the unity of their party. He claims that BJP is very strong as a party and that they reach out to people whenever there is a crisis.
"I belong to the Town Bordowali constituency, from where I am contesting. I have worked for the people there as a doctor and represented them as an athlete and social workers. I have a good rapport with them. Everybody knows me in the area and I am absolutely confident," said CM Manik Saha.
He also stated that their party would speak about peace and harmony in Tripura. To maintain law and order and take up the agenda of development in the state for the people. Meanwhile also requested his party workers and Opposition party workers to maintain peace and ensure no disturbance occurs during the poll process. "Everyone should be assured that people can come freely and cast their verdict without fear or favor," he added.
CM Manik Saha said that he is following the visions of PM Narendra Modi and his ideology of women empowerment, and henceforth, earlier the BJP announced a 50 percent reservation for women in jobs. He also said that the state government taking PM Modi's path has fielded 50 percent of women candidates this election.
"I have no problem. If you maintain time and discipline, you can do both. I am doing justice to both the chairs. At present, I do not have any difficulties. I believe being the party's president as well as the CM is an advantage," added CM Manik Saha in his statement about his post as CM and state party president of BJP in Tripura.