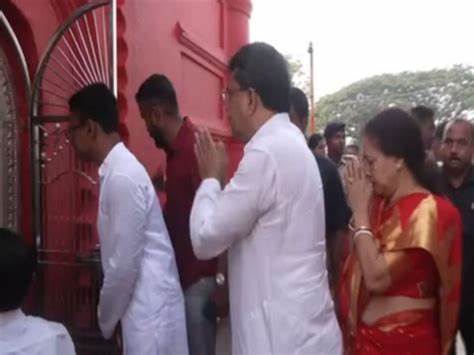 On the occasion of Poila Boishakh, the Bengali New Year, Tripura Chief Minister Manik Saha visited the shrine of Mata Tripura Sundari in Udaipur and offered prayers for the well-being and prosperity of the people.
Poila Boishakh, which falls on the first day of the first month (Baishakh) of the Bengali calendar, is celebrated by Bengalis worldwide, but holds special significance in Bangladesh and Bengali-speaking regions of India such as West Bengal, Tripura, and Assam.
The day is marked by cultural and artistic performances, and people greet each other with the traditional phrase "Shubho Noboborsho". Bengalis traditionally celebrate by cleaning their homes and decorating their front doors with alpana, a rice and flour-based painting.