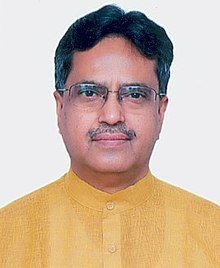 Tripura Chief Minister Manik Saha has predicted 'something like a tsunami' ahead of the assembly elections and claimed that the ruling Bhartiya Janata Party will retain power in the northeastern state. He said, "You have heard about Tsunami… This time something similar will happen. Anything can happen… But it will not be less than 2018. In 2018 we got 36 seats and our alliance partner Eight seats were won. So, this time we will win more seats…" 
Voting to form a new government in Tripura is going to be held on 16th of this month. Polling for all 60 seats in Tripura will be held in a single phase and the counting of votes will take place on March 2. After Tripura, Meghalaya and Nagaland will go to polls on February 27 and the votes will be counted for Tripura only. 
This time Trinamool Congress is also in the fray in Tripura
In 2018, the BJP contested 51 seats in the state and its ally, the Indigenous People's Front of Tripura (IPFT), contested nine seats. This time BJP is contesting on 55 seats and IPFT on five seats. To ensure victory in Tripura, the BJP had thrown all its might into the election campaign and fielded several veterans for the election campaign. While Bengal Chief Minister Mamata Banerjee's Trinamool Congress is also in the fray in Tripura this time.
BJP has put full force for victory
Union Home Minister Amit Shah campaigned in the state on Sunday and last week BJP chief JP Nadda was in capital Agartala to release the party's manifesto. He said, "When BJP brings out 'Sankalp Patra' or 'Vision Document', it is not just a piece of paper… It is BJP's commitment to the people."
Last week, Prime Minister Narendra Modi also campaigned in Tripura. He did road shows in Gomti district and addressed crowds in Radhakishorpur and Ambasa. In Ambassa, PM Modi highlighted Tripura's BJP government's development, including laying of optical fiber in villages, construction of nearly 5,000 km of new roads and a new airport in Agartala, and said the state was a 'gateway' to South Asia. The gate is ready to be built. 
On Sunday, Shah said that the combination of Modi and Saha would make Tripura a prosperous state. He said, "People of Tripura have seen the bad rule of communists, corrupt rule during Congress time…" Now the double engine government of BJP will be formed in Tripura and the development of the state will be fast.