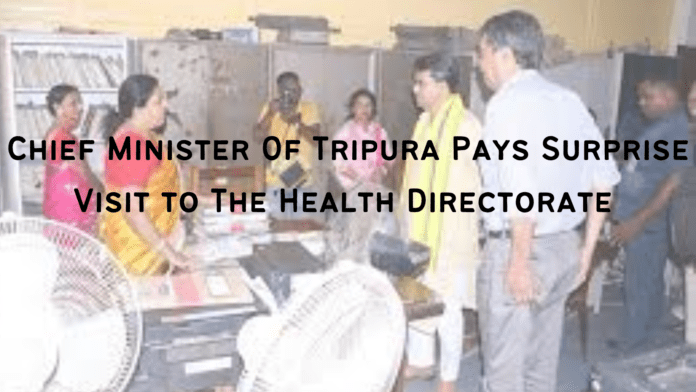 Chief Minister Dr. Manik Saha instigates a new program of paying surprise visits to offices and inspecting the attendance of all staff members and smooth functioning of government office workers over public dealings.
Chief Minister made his first surprise visit to the office of the Director of Health Services at Gorkhabasti in the capital city, on Wednesday afternoon.
Dr. Saha visited several rooms and spoke to various office staff and took information regarding their functioning and kept a short meeting with the senior officials, including the director.
Dr. Saha told the media persons that he has instructed the staff to maintain punctuality and if felt necessary shall install biometric attendance machines.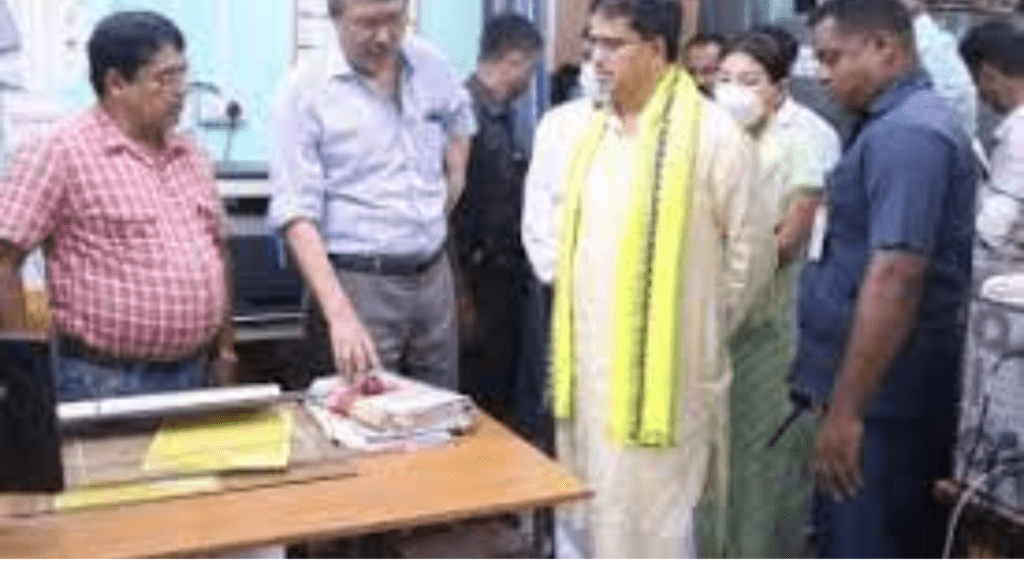 Dr. Saha brought out his uneasiness with the conditions of the GB Hospital, where patients are suffering primarily due to poor maintenance in the building. He has asked the officials to take necessary action and regulate the maintenance of the infrastructure.
He ensured that the surprise visits will continue with the main objective which is to keep the officials in order at all times.
He contended that his government and officials were dedicated and active to provide services to the people.