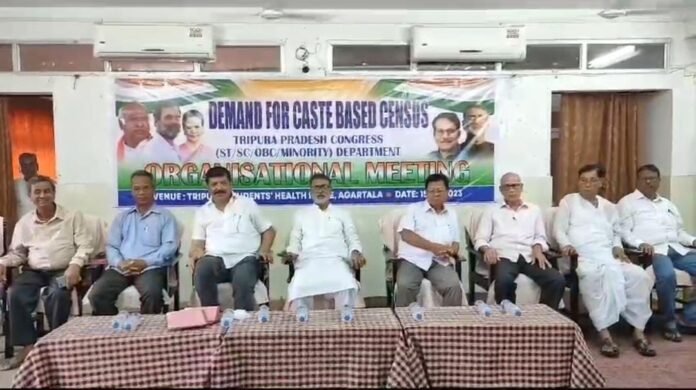 Tripura Pradesh Congress' SC/ST/OBC/Minority Departments convened a pivotal meeting at the Tripura Students' Health Home on Sunday. At the forefront of discussions was the emphatic call for a Caste-Based Census.
Addressing the assembly, Pradesh Congress President Asish Kumar Saha articulated the party's unwavering commitment to uniting diverse communities and advocating for their fundamental rights. He emphasized, "The Indian National Congress is singular in its pursuit of unifying people from all walks of life and striving for their essential entitlements. It is only Congress that stands up for the upliftment of marginalized and minority communities."
Saha further underscored the party's belief in unity, juxtaposing it with the BJP's alleged divisive tactics that purportedly favor the affluent. He contended, "Unlike the ruling BJP, Congress seeks to bridge divides rather than exploit them for political gain."
Turning to the demand for a caste-based census, Saha elucidated, "The Congress party's stance remains steadfast: a community's share should be determined by its proportional representation. Conducting a caste-based census ensures that every community receives its rightful allocation."
Taking a swipe at the Modi-led BJP government at the Centre, the TPCC President critiqued, "Merely passing bills like the Women's Reservation Bill is insufficient. The BJP administration has yet to enact it, and it is imperative that steps be taken to guarantee that SC, ST, OBC, and minority communities equally benefit."
With an eye on the 2024 Lok Sabha elections, the Congress resolutely demanded the implementation of a caste-based census in Tripura. This move is seen as a significant step towards rectifying historical injustices and ensuring fair representation for all sections of society.