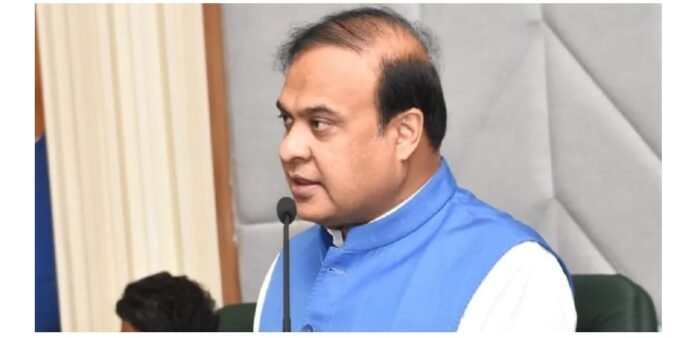 New Delhi: In a significant development, the Congress party has raised serious allegations against Assam Chief Minister Himanta Biswa Sarma and BJP leader Ram Madhav, demanding that they be booked under the stringent National Security Act (NSA). The move comes amidst claims of their alleged involvement in a nexus with insurgent groups operating in Manipur.
The Congress, one of the major political parties in India, has accused Chief Minister Sarma and Ram Madhav, a prominent BJP leader, of maintaining ties with Manipur-based insurgent groups. These groups have long been a concern for national security and have been involved in various unlawful activities in the region.
Citing the gravity of the allegations, the Congress has urged the National Investigation Agency (NIA) to conduct a thorough probe into the matter. The NIA is renowned for its expertise in investigating cases related to national security and has been instrumental in tackling similar issues in the past.
The demand for invoking the National Security Act against Sarma and Madhav signifies the seriousness with which the Congress views the alleged nexus between the political figures and the insurgent groups. The NSA is a stringent law that grants the government wide-ranging powers to detain individuals deemed a threat to national security, with provisions for preventive detention.
While the Congress has not provided specific evidence to substantiate its claims, it has emphasized the need for a comprehensive investigation to uncover the truth. These allegations have the potential to cause significant political repercussions, as both Sarma and Madhav are influential figures within the ruling Bharatiya Janata Party (BJP) and play vital roles in shaping policy decisions.
It is important to note that the claims made by the Congress are still under scrutiny and have not been independently verified. The accused individuals have yet to respond to the allegations publicly, and their stance on the matter remains unknown.
As this issue unfolds, it will undoubtedly draw attention from various quarters, including political observers, law enforcement agencies, and the general public. The outcome of the proposed NIA investigation will be crucial in determining the course of action and any potential legal ramifications for those involved.
In the interest of maintaining transparency and ensuring justice, it is essential for a fair and impartial investigation to take place. The truth behind the alleged nexus must be revealed, and if any wrongdoing is established, appropriate legal measures should be taken to uphold the integrity of the law and protect national security.