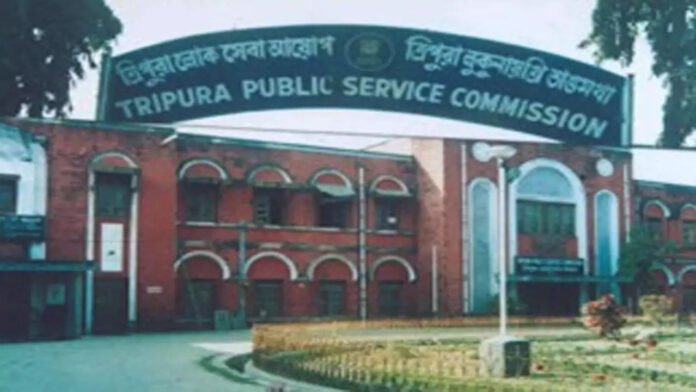 Tripura Public Service Commission (TPSC) finds itself embroiled in a controversy following the farcical conduct of the Tripura Engineering Service (TES) exam on October 8. The recruitment test aimed to select 400 engineers, yet glaring irregularities have raised serious concerns. Notably, TPSC Chairman C.K. Sharma has refrained from engaging with candidates and their guardians on this pressing issue.
Allegations from examinees and informed sources assert that TPSC neglected to provide a proper syllabus for the exam. Instead, they administered the test based on the pattern of the Indian Engineering Service (IES) examination conducted by the UPSC. It is believed that certain administrators influenced this decision, potentially to favor their own kin or to manipulate the selection process, ultimately undermining the Public Service Commission's integrity.
Despite over a week passing since the examination, TPSC has failed to release the 'tentative answer key,' casting further doubt on the transparency and fairness of the process. Out of more than 4,000 initial applicants, only 3,600 candidates participated. Shockingly, TPSC offered only 15 marks for the mathematics section, despite its critical role in engineering assessments. This unequal distribution of marks, combined with the absence of calculators, placed examinees at a distinct disadvantage.
It has come to light that TPSC had 888 general vacancies and 478 for SC and ST categories, indicating significant demand for engineers in the PWD and RD departments. However, allegations suggest that TPSC engaged in dubious practices to prevent local candidates from securing these positions.
One aggrieved guardian, contemplating a writ petition in the High Court, decried the entire process as a calculated effort to exclude deserving local candidates. This controversy spotlights the urgent need for a comprehensive investigation and a reevaluation of the TPSC's practices to ensure fairness and accountability in future recruitment drives.