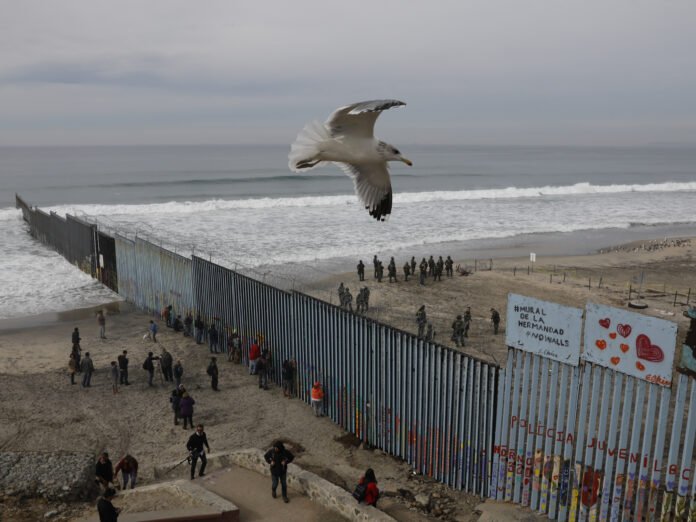 In a significant step towards curbing illegal immigration, police in South Tripura, India, have arrested 14 Bangladeshi nationals and three Indian facilitators. The Bangladeshis were found to have entered India without valid documents and were promised jobs in Bengaluru or Delhi.
The Arrest
Acting on a tip-off, police raided a house in a bordering village and arrested the 14 Bangladeshis, comprising four couples and four children. They were found to have entered India by cutting through the barbed wire fencing in South Tripura on Saturday and were staying at a villager's house.
During the raid, police also arrested three Indian villagers identified as Kraisu Mog, Athubhai Mog, and Khoka Tripura. They are accused of facilitating the illegal entry of the Bangladeshis.
Investigation Underway
The arrested Bangladeshi nationals and Indian facilitators will be produced before the court on Monday for seeking remand to investigate them further. Police are investigating the case to determine the exact circumstances of their entry into India and identify any other individuals involved in the racket.
A Growing Concern
Illegal immigration from Bangladesh to India is a growing concern. The porous border between the two countries makes it easy for people to cross over undetected. This influx of illegal immigrants puts a strain on India's resources and can also lead to security concerns.
The Need for Stricter Measures
The arrest of these 14 Bangladeshi nationals and 3 Indian facilitators is a positive step towards curbing illegal immigration. However, more needs to be done to address this issue effectively. Stricter measures are needed to secure the border and to deter people from crossing over illegally.