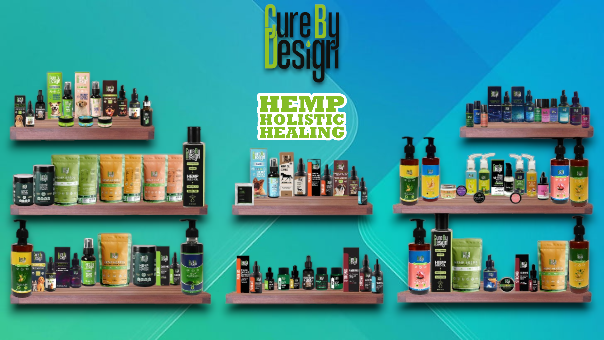 Cure by Design is one of the fastest growing FMCG start-up that offers widest range of Hemp across the country. The start-up is based in Bangalore and is great outcome of Make in India campaign. The venture has emerged as one of the greatest players in the Hemp and Ayurvedic industry in India. The Global Industrial Hemp Market stood at $4.6 Billion in 2019 and is projected at 18.6 $Billion in 2027. In India the current market size in over 1 million dollars with high scope for future.
Cure by Design was founded by Daanish Matheen in the year 2019. It all started when Daanish was pursuing his undergraduate degree in Hospitality and Management from Manipal University. The venture was established by Daanish Matheen with the aim to change the social stigma and outlook of people towards Cannabis. Daanish Matheen says, "We started out to create awareness in India towards the most misunderstood plants, the Cannabis. Cure by Design provides different Hemp products that range from Hemp Nutrition, Hemp for pets, personal care etc. These all products are 100% natural without any preservatives or processing involved."
In the current times where people are busy in their lives it is important to care of ourselves from our skin to hair. All of it is necessary and important. Cure by Design has come of with products that help you in living a healthy and a glowing life style. All the products manufactured, processed and available at Cure by Design are produced using Hemp as their principal raw material. Hemp has always been an integral and important part of the Indian Culture and is attached to our roots and history. The Hemp at Cure by Design is sourced directly from the foothills of the Himalayas, mainly from the state of Uttarakhand. 100% pure and direct from the farms, the quality of the products is never compromised and a high benchmark regarding the same has been achieved the firm. In the recent past months, it has built a huge base of customers who are more than satisfied by their products and their services.
All the products that are manufactured at Cure by Design is done by a team of experts who have years of experience under the supervision of a professional who makes sure that only best, flawless product is delivered to the customers. Currently, the company is recognized as one of the 10 best personal care start-ups and has been the preferred logistics partner by ICAHRO.
Manufactured with high level testing and quality checks, the product is checked and tested under various conditions by different hands, Hemp is one of the most historic raw material besides Soma and barley that are mentioned in the Vedas.
Daanish Matheen established Cure by Design after an in-depth research and planning, He has founded six startups out of which four have given him taste of success and victory while the remaining two gave him life-long lessons, teaching and path to success. "It was during one of my startups that I got exposed to FMCG Industry and while working here I realized that this fascinated me and with the scope it had the future was great." With the vision to change what people think about hemp, how it is stigmatized albeit hemp has great range of benefits and positive outcomes. Something that started with 12 SKUs has now over 80 SKUs. Currently it has different range of products such as Hemp Nutrition, Personal grooming, CBD for pets, Aromatherapy, and medical range.
Currently, Cure by Design has widened the horizon of outlook and awareness among the people, but before he did that to people, he wanted to made sure he knew enough out it therefore he got two diplomas in CBD for pets and medicinal cannabis CBD oil. They have also launched a new medical range for humans, using the full-spectrum Vijaya Leaf extracts that also carry many uses and benefits.
Cure by Design has come a long way and today it has 32 + leading Veterinary Hospitals and Clinics in Bangalore. Their customer service and their products are loved by people and as a they are climbing the ladders of success the love and support from people have been overwhelming to them.
To get in touch with them, visit;
Or
Contact them on
+917676877966