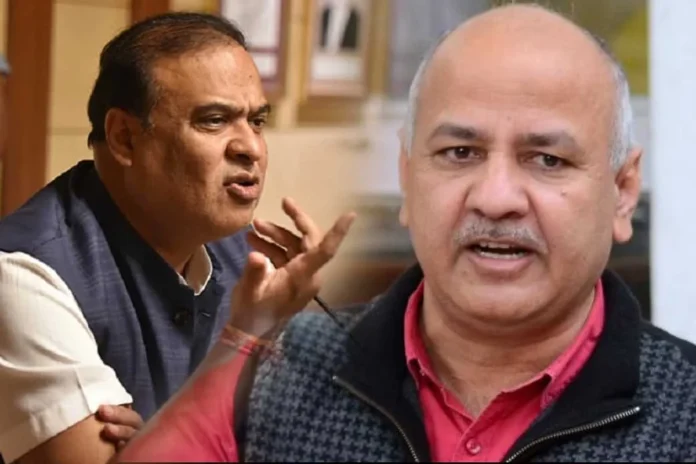 Civil Judge Court, Kamrup (Metro) Guwahati summoned Delhi Deputy CM Manish Sisodia on 29 September in the defamation suit filed by Mr. Himanta Biswa Sarma.
A few months back, Dr. Himanta Biswa Sarma's wife Rinki Bhuyan Sarma had filed a civil defamation case of Rs 100 crore against Delhi Deputy Chief Minister Manish Sisodia. The reason was related to Sisodia's statement in a press conference.
Sisodia had alleged in the press conference
In a press conference held on June 4, AAP leader Sisodia alleged that in the year 2020, when India was battling the Corona (COVID-19) epidemic, Himanta Biswa Sarma, who was holding the post of Health Minister in the Assam government, had A company related to his wife and son was given a contract to supply PPE kits above the market rate.
Sisodia said that the family of the then Health Minister Sarma was involved in the alleged misconduct related to the supply of PPE kits during the Corona period. However, the Assam government denied the allegation against itself. Due to this, Rinki Bhuyan Sarma filed a defamation case against Sisodia. His lawyer Padmadhar Nayak, meanwhile, had informed that the matter would be listed on Wednesday.
Wife helped people: Sarma
Himanta Biswa Sarma, while clarifying the allegations against his family, had said, "At a time when the entire country was facing the worst pandemic in more than 100 years, Assam had hardly any PPE kit. My wife showed the courage to come forward and donated around 1,500 PPE kits free of cost. The government had to pay the price to save lives. He didn't take a single penny."