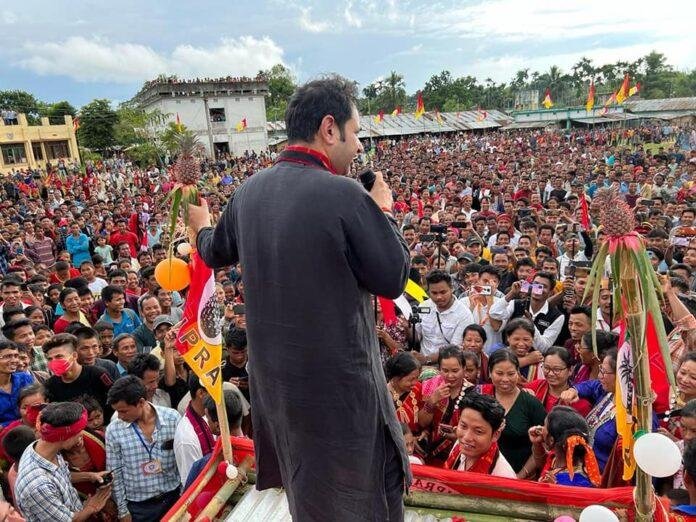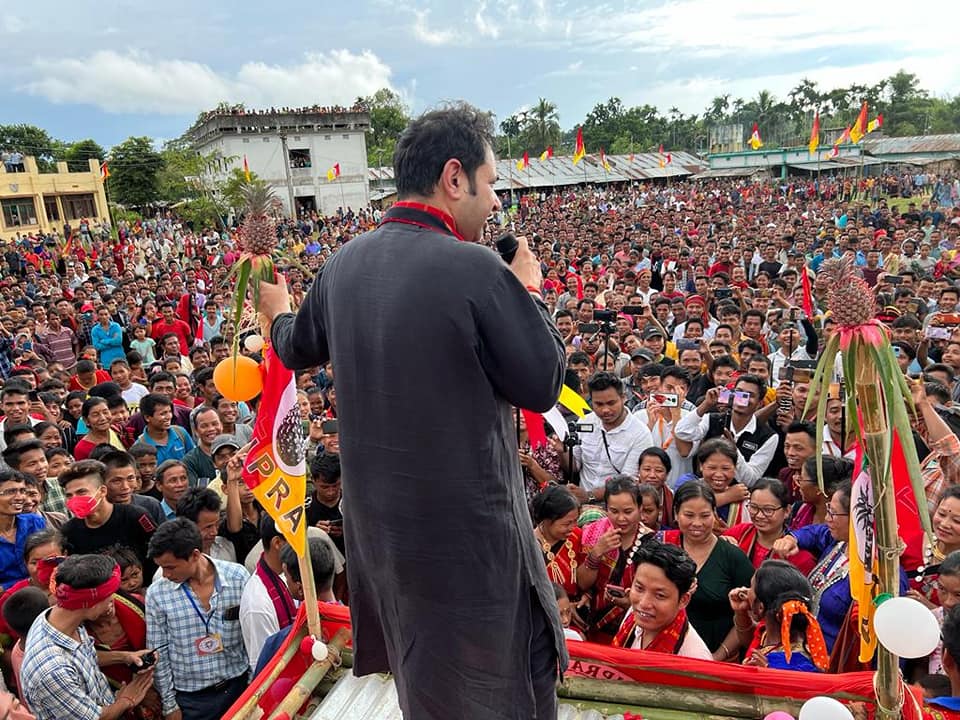 Hangsa Kumar Tripura, the ex-BJP leader in Tripura Tribal Areas Autonomous District Council(TTAADC), today on August 23, in a mass joining programme organised by the Tipraha Indigenous Progressive Regional Alliance(TIPRA), joined the Pradyot Bikram Manikya-led TIPRA party after resigning from his post in the BJP.
The ex-BJP member, as Pradyot Bikram Manikya posted on his Facebook handle today, joined the TIPRA with over 6000 supporters at a mass joining programme organised at Manikpur in district Dhalai.
Hangsa Kumar, earlier in April last year, won the TTAADC election with a massive scale of 7000 votes from Chawmanu Assembly Constituency under Dhalai district of Tripura and also became a Member of the District Council (MDC).
Kumar's decision to resign the BJP and join TIPRA came amid the upcoming Village Committee Election in November this year and State Assembly Election in February 2023 and has undoubtedly given a major jolt to the ruling BJP. Hangsa Kumar's decision to resign from BJP, as the TIPRA chief earlier informed to the media, came in support of the Greater Tipraland demand of the regional party.
The TIPRA party or the Tipra Motha, since its inception in the year 2019, has been actively voicing for the formation of a 'Greater Tipraland' state under the Indian Constitution's Articles 2 & 3. The party amid the upcoming elections has once again renewed its demand for the new state of Greater Tipraland.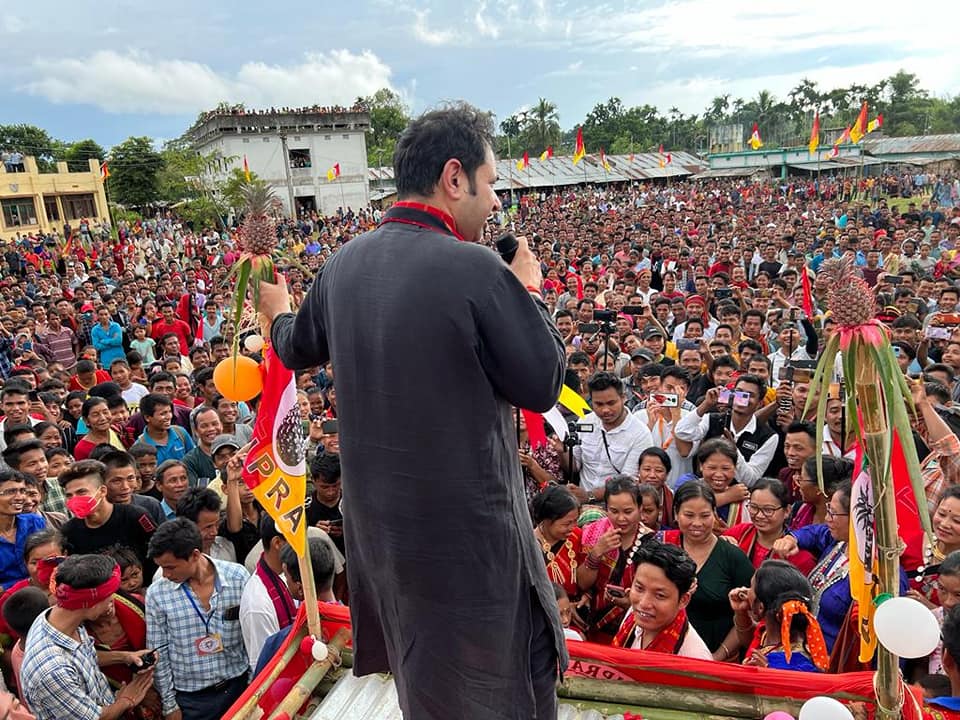 Welcoming Hangsa Kumar's step of joining the Tipra Motha, the Tipra Chief Debbarma on his Facebook handle today wrote, 'Thank You for believing in #THANSA, nothing else matters.'.
Kumar's resignation is one of the many high-profile resignations that the BJP is witnessing amid the upcoming elections. Earlier, on August 17th, the BJP received a major jolt when senior party leader and the Mandal president of Kailashahar Ranabir Bhattacharjee resigned from the party alleging it of being involved in corruption, factional feud, and power battle amongst themselves. Bhattacharjee claimed that the party is 'running with vested interest'.