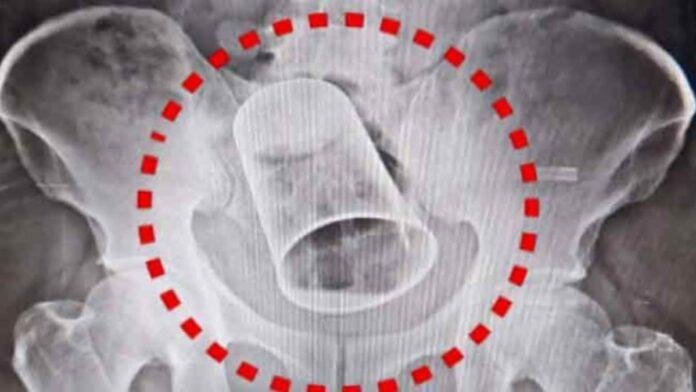 Not a needle or a stone, but a steel glass, came out of the stomach of a person suffering from unbearable pain. When the person could not bear the pain, he went to the doctor. The doctor operated on his stomach.
After the operation, a steel glass came out of the stomach. The incident happened in the case of a person from the Balipadar area of ​​Bugda block of Ganjam district of Odisha. The man underwent surgery at Berhampur MKCG after he experienced unbearable pain in his abdomen and glass was removed from his stomach.
According to the information, the said person used to work in a cotton industry (cotton factory) in Surat, Gujarat. About 10 days ago, he was drinking with his friends when his friends, in a state of intoxication, put a steel glass in his anus.
After this, when the pain became unbearable, he left Surat and returned to his village. After reaching here, his stomach and legs started bloating.
After the man's pain became unbearable, he reached MKCG Medical and told the doctors about the incident. After X-rays, the MKCG medical team operated on him on 19 August.
The medical team first tried to remove the glass through the anus, but after failing, it was taken out by abdominal surgery. After the operation, the health condition of the person is reported to be fine.