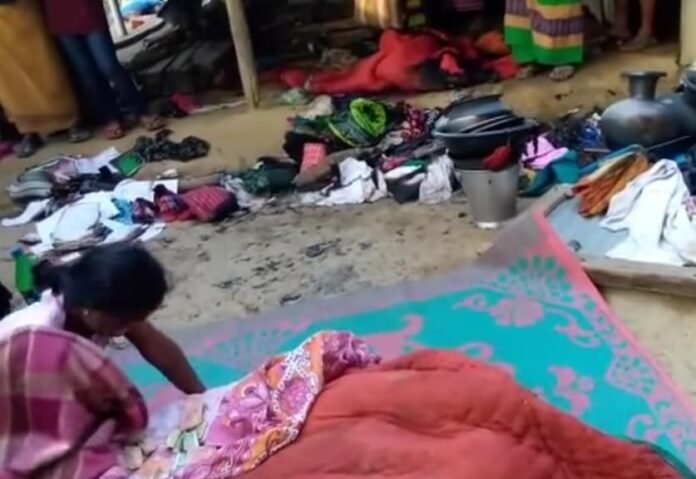 In a tragic turn of events, two young siblings, Rakesh Debbarma and Anita Debbarma, lost their lives in a devastating fire that broke out in their home in Killa, Tripura. According to witnesses, the children were asleep at the time of the incident while their mother was taking a bath.
The fire is believed to have been caused by a short circuit and quickly spread throughout the house, trapping the young siblings inside. Despite the best efforts of local authorities and neighbors, the fire had already caused too much damage and the siblings were unable to be rescued.
The local community is mourning the loss of the two young lives and has come together to support the family during this difficult time. The authorities are conducting a thorough investigation into the cause of the fire and reminding the public to prioritize home safety and maintenance to prevent similar tragedies from occurring.
Our hearts go out to the family and friends of Rakesh and Anita Debbarma during this incredibly difficult time.