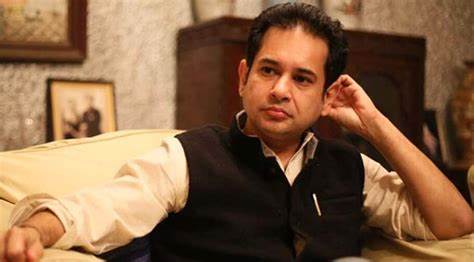 Don't mock people's emotions, or you will get a befitting reply. TIPRA Motha supremo and MDC Pradyot Kishore Debbarma has targeted the Congress in this tone aimed at MLA Sudeep Roy Barman.
People-based regional parties are playing with people's sentiments by coming up with new slogans. This is how Congress MLA Sudip Roy Barman attacked IPFT and TIPRA Motha on the issue of Tipraland and Greater Tipraland in Karamchara. Pradyot's claim with that reply, we know our constitutional rights.
Sudeep said, Janjati-based regional parties always play with the sentiments of Janjati voters by coming up with new slogans. Innocent hill people are being used as vote banks.
On that day, Sudeep targeted the IPFT and said that the BJP's alliance partner had forgotten its promise after coming to power with the slogan of Tipraland. Now with a new name, TIPRA Motha has entered the field with the slogan of Greater Tipraland. His question was that the explanation of how Greater Tipraland will actually benefit the people is yet to be found. However, that slogan will not improve the condition of the people of Giri, it is certain.
Pradyot Kishore Debbarma was red-faced by Congress MLA Sudeep Roy Barman. In a tweet, he targeted Sudeep and said, "I have not uttered a single word against Priyanka Gandhi or Rahul Gandhi. Yet the Congress leadership in Tripura is mocking our just demands.
He raised the tone and said that the Pradesh Congress is a champion of self-destruction. His warning, do not scoff at the passions of the nations, or you will receive a befitting reply. We know our constitutional rights.
Political circles claim that the game of opposition politics has gathered pace before the election in Tripura. Congress has stepped up the question of an alliance with the Left. On the other hand, despite calls for opposition unity, the Congress's battle of nerves with TIPRA Motha has reached its peak. As a result, there is no denying that the fight will put the ruling party in a very advantageous position in the anti-BJP war.