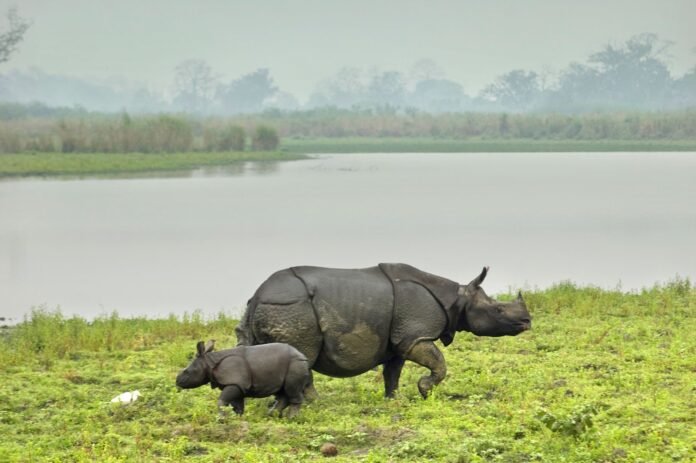 The North East region of India is renowned for its lush hills, cascading waterfalls, and diverse ethnic cultures. The monsoon season adds a touch of magic to the area, amplifying its natural beauty and creating a refreshing ambiance. Here, we present five must-visit destinations in the North East during the monsoon season:
Cherrapunji, Meghalaya: Nestled in the East Khasi Hills of Meghalaya, Cherrapunji holds the distinction of being one of the wettest places on Earth. Situated around 50 kilometers southwest of Shillong, the capital city of Meghalaya, this town experiences continuous rainfall. Known as "The Land of Oranges" or Sohra, Cherrapunji offers breathtaking views of the plains of Bangladesh from its picturesque cliffs.
Mawlynnong, Meghalaya: Referred to as "God's own Garden," Mawlynnong is a charming village located in the East Khasi Hills, approximately 90 kilometers from Shillong. In 2003, it gained fame as the cleanest village in Asia, as recognized by Discovery India. Mawlynnong captivates visitors with its pristine beauty, well-manicured gardens, and a unique living root bridge, showcasing the harmonious coexistence of humans and nature.
Tawang Monastery, Arunachal Pradesh: Nestled amidst breathtaking surroundings, the Tawang Monastery, also known as the Golden Namgyal Lhatse, is a magnificent gem of Arunachal Pradesh. Situated at an elevation of 3,000 meters above sea level, it is considered the second-largest monastery in the world, after Lhasa. The monastery, believed to be 400 years old, governs 17 gompas (Buddhist monastic complexes) in its vicinity.
Ziro Valley, Arunachal Pradesh: Ziro Valley is a tranquil paradise renowned for its serene atmosphere and being the ancestral home of the Apa Tani tribe in Arunachal Pradesh. This captivating valley showcases picturesque pine hills and sprawling rice farms. The Apa Tani tribe's unique traditions and the valley's captivating landscapes make Ziro an ideal destination for those seeking peace and cultural immersion.
Kaziranga National Park, Assam: Nestled in Assam, Kaziranga National Park stands as one of India's last untouched wildernesses. Encompassing an expansive area of 42,996 acres, it is the largest unspoiled and representative region in the Brahmaputra Valley floodplain. Kaziranga is famous for its population of the endangered one-horned rhinoceros, as well as numerous other wildlife species. Exploring the lush greenery and witnessing the diverse wildlife of Kaziranga is an unforgettable experience.
The North East region of India showcases an array of breathtaking destinations that are particularly enchanting during the monsoon season. From the rain-soaked landscapes of Cherrapunji and Mawlynnong in Meghalaya to the spiritual grandeur of Tawang Monastery in Arunachal Pradesh, and the tranquility of Ziro Valley, there is something for every traveler's taste. Finally, the pristine wilderness of Kaziranga National Park in Assam offers a unique opportunity to witness nature's wonders up close. Embarking on a journey to these North East gems during the monsoon season promises a truly unforgettable experience immersed in nature's beauty.