The senior CPI-M leader and former finance minister Bhanu Lal Saha on Sunday slammed the BJP for false declaration over employment by saying that the BJP had claimed of providing employment and offer them jobs just to mislead the youth and claim this in the election which will be held after five months.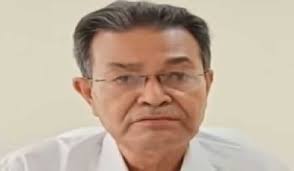 The CPM refers to the allegations made by education minister Ratan Lal Nath that during their tenure the unemployed youth were cheated by the CPI-M and Congress. Addressed in the media that more government jobs were created in the last four years Between (2013-17) o the 25-year left front rule in the state than during the current BJP-IPFT coalition government as per the budget document placed in the assembly.
In the reply to the Nath statement, Saha said 'Nath had claimed to resign if the settlements are wrong. And It is a reminder for him that the budget document of the state government, shows the left front gave 27,378 new jobs in the last four years and BJP has provided 12,018 jobs till the last financial year.'
Saha claims that the teacher and employees were in between 2013 to 2014 during the Left Front Government was 1.5 lakh and the number has increased to 1.16 lacks and the retired number of people was 16,332 which had been filled up quickly.
According to the data from January 1 of 2018 the BJP-IPFT coalition government, the number of teachers and employees was over 1.13 lakh and now it has decreased to 1.4 lakh. After retirement, 21,187 posts were not filled.
'The data proves that during the Left Front government in the last five years the BJP has created 56% fewer jobs in the last five years and the state government has been making an inconsistent statement about the employment', Said Saha.