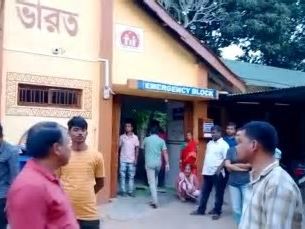 Around five people of a family fell ill after consuming wild poisonous mushrooms in Tripura. A child is also included in the sick. Five members of a tribal family were admitted to the hospital on Saturday night after vomiting and abdominal pain after consuming wild mushrooms, health officials said on Sunday, a doctor at a government hospital at Vishramganj Primary Health Center in Sepahijala district said. Was. The doctor said that as the condition of the sick people, including a three-year-old child, deteriorated, they were referred to Government Govind Ballabh Pant Medical College and Hospital for better treatment.
Every year many people, mostly tribals, die or fall ill after consuming wild mushrooms in the North Eastern states and some of them often succumb to their illness.
These people cannot identify wild mushrooms that are unsafe for health. Health officials said that public awareness is necessary against the consumption of wild mushrooms.