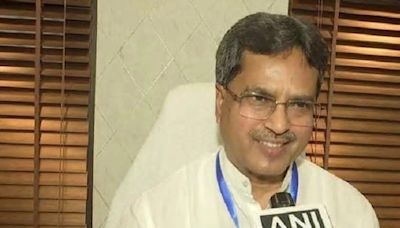 Opposition leaders are continuously besieging the state government regarding the violent clashes that took place in West Bengal on the occasion of Ram Navami and are calling this violence the result of the failure of the administration. On the one hand, where the leaders of the opposition parties in Bengal were targeting the Mamta government, on the other hand, now Tripura Chief Minister Manik Saha has also attacked the Bengal government. During this, he has described the violent clash and arson in Howrah as a part of the culture of West Bengal.
In fact, Chief Minister Manik Saha reached Kolkata on Saturday (April 8) to participate in the Central Government's program "Ek Bharat Shreshtha Bharat" to promote mutual understanding between different states. Where he spoke on the violence in the state during Ram Navami. During this, he described the violent clash and arson in Howrah as a part of the culture of West Bengal. Describing the violence as painful, Chief Minister Manik Saha said that everyone wants peace, but this culture of violence has always existed in West Bengal.
During this, CM Saha also retaliated on the allegations made by Mamta Banerjee on BJP. Responding to Mamata Banerjee's allegation that the BJP hired "goons from Bihar" to incite violence, Saha said post-poll violence had happened only in Tripura, where the CPIM was ruling, and also in West Bengal. He said that there is BJP government in other states too, but such incidents do not happen there. There is no Trinamool government anywhere except West Bengal.
On the other hand, regarding Mamata Banerjee's statement on the need to unite the opposition, CM Saha said that this is not the first time that he is trying for an alliance. I am sure it will not do them any good. He further said that he does not have confidence in himself and hence he talks about alliance with others. Saha said that TMC has always been trying to remove BJP from Bengal.
After the violence on Ram Navami, West Bengal Chief Minister Mamata Banerjee had accused the BJP of instigating the riots. Along with this, Mamta had also appealed to the opposition to unite and contest the 2024 Lok Sabha elections against the BJP.