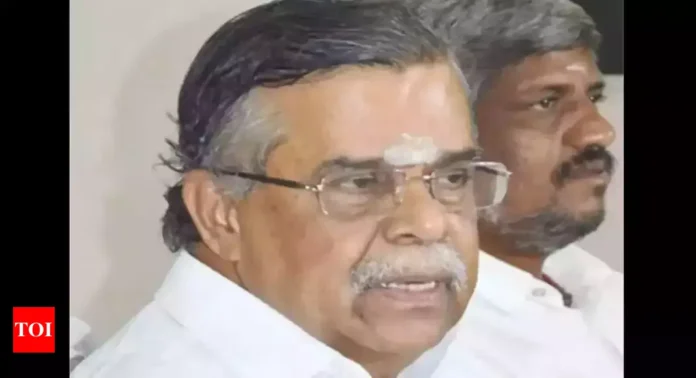 Expressing concern over the increasing drug trafficking in the Northeast, Manipur Governor La Ganesan has said that some foreign forces are trying to spoil the youth of the Northeast. He said that foreign forces are smuggling drugs through Myanmar's border.
Addressing a dialogue program at Noney district headquarters, Governor Ganesan said that we should not succumb to danger, but fight it. He appealed to the people to cooperate with the State Government in its endeavor to fight the drug menace.
Governor Ganesan also met the family members of Marangching landslide victims at Noney. Later, the Governor visited railway construction sites in Noney area including the world's highest Ghat Rail Bridge and inspected the ongoing construction works. The Governor also visited the Tupul War Memorial at 107 Infantry Battalion (TA) 11 GR HQ and paid tributes to the departed souls.