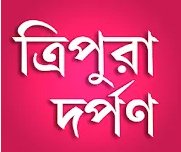 The golden jubilee celebration of the daily newspaper 'Tripura Darpan' was a grand affair held at Agartala's Rabindra Shata Varshiki Bhawan on April 16 and 17. The event was filled with pomp and gaiety, featuring a range of cultural programs with artists from Agartala and Bangladesh. Many old-timers associated with the newspaper in its early days, including stalwarts of the state's media such as Satyabrata Chakraborty, Shankha Pallav Aditya, and professor Mihir Deb, were special invitees and delivered nostalgic speeches.
The highlight of the event was the mesmerizing performance by renowned folk singer of Bangladesh, Farida Parveen, who enchanted the audience with her soulful 'Lalan Sangeet'. Gazi Abdul Hakim also captivated the attendees with his flute playing. Additionally, a cultural team of eight from Calcutta called 'Shubhangik' staged three highly synchronized dance dramas, leaving a lasting impression on the audience.
Samiran Roy, the editor and proprietor of 'Tripura Darpan', expressed that the golden jubilee celebration through cultural events will continue throughout the year. The newspaper, which was previously known as 'Janajug Patrika' and later rebranded as 'Tripura Darpan' in 1973, has been known for its pro-left but authentic journalism. The presence of esteemed guests and the enthralling cultural performances made the golden jubilee celebration a memorable event, commemorating the newspaper's significant contribution to the media landscape of Tripura.