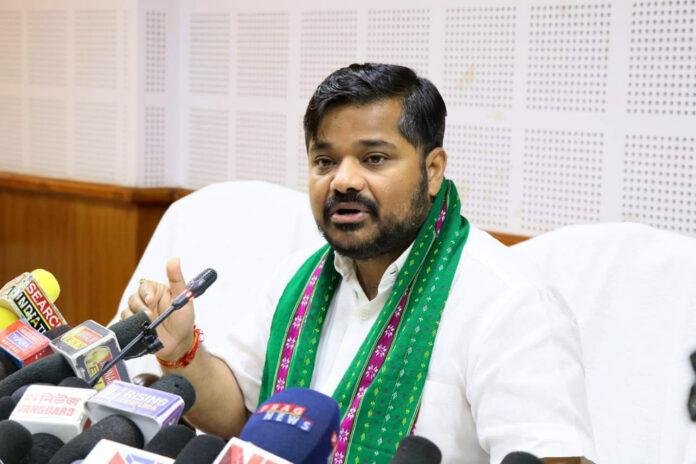 Five months before Tripura's election, the BJP government announced a massive recruitment drive of more than 10,000 posts in different government departments.
At the State Secretariat, information and Cultural Affairs minister Sushanta Chowdhury addressed that the cabinet has decided to recruit all Teachers Eligibility test (TET) in this 3,622 qualified candidates will be inducted into school education.
Ratan Lal Nath also addressed this recruitment by informing us about the 1,072 jobs which are also recruiting in which faculty members, assistant professors, and lecturers posts are included.
Minister said, "Around 179 postgraduates teacher jobs were released in addition to 514 elementary teachers' posts which will be filled up by candidates who had cleared the TET examination."
Now the government is also working on releasing 3,108 job opportunities for qualified candidates and around 3,622 elementary school jobs are being filled by TET qualified candidates.
The government is working on many new job opportunities in 230 posts for graduate teachers, 220 posts for Special Educator Positions under the Vidyajoti scheme, 100 posts for academic counselors, and 110 graduate teachers.
In another department, 6,065 jobs for Special Executive posts were created under Home Department which will be filled up in the next six months.
ICA minister Sushanta Chowdhury said, "They will be doing the job similar to SPOs but their salary structure would be higher. They will be regularized based on their performance later."
For these posts, the candidate should be a permanent resident of Tripura and the age should be between 21-45 years with no criminal records.
It is important to inform you that the government is also considering proposals for 374 new posts in different categories in engineering which includes superintendent engineering, executive engineer, assistant and junior engineer, assistant, and junior engineer architects, etc.