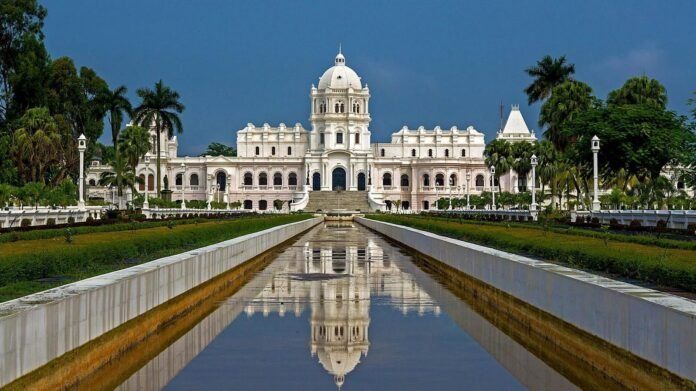 Introductions:
Tripura, a serene state located in northeastern India, is often overlooked by travelers in favor of more popular destinations. However, beneath its tranquil exterior lies a treasure trove of offbeat destinations and undiscovered attractions waiting to be explored. In this article, we will embark on a virtual journey through the lesser-known gems of Tripura, unveiling its hidden marvels and offbeat experiences that are sure to captivate adventurous souls. From pristine lakes and mystical caves to ancient temples and tribal villages, Tripura offers a unique blend of natural beauty, cultural heritage, and authentic encounters. Join us as we venture off the beaten path to discover the untapped wonders that make Tripura a hidden gem of the Northeast.
Unakoti: The Land of Sculpted Wonders: Tucked away amidst dense forests in northern Tripura, Unakoti is a mesmerizing archaeological site that dates back to the 7th-9th centuries. Its name translates to "one less than a crore," referring to the countless rock-cut sculptures found here. With impressive stone carvings, ranging from colossal statues of Hindu deities to intricately carved reliefs, Unakoti is a delight for art and history enthusiasts. The serene surroundings and the mythical aura surrounding the place make it an ideal destination for those seeking spiritual solace and cultural exploration.
Jampui Hills: A Tranquil Paradise: Perched at an elevation of approximately 3,000 feet, Jampui Hills is a hidden paradise in Tripura that offers breathtaking panoramic views and a tranquil atmosphere. The hills are renowned for their scenic beauty, lush greenery, and picturesque villages inhabited by the indigenous Mizo community. Travelers can indulge in leisurely walks through orange orchards, witness stunning sunrises and sunsets, and immerse themselves in the warm hospitality of the locals. The Jampui Hills also host an annual Orange Festival, showcasing the region's agricultural bounty and cultural heritage.
Neermahal: The Water Palace of Tripura: Nestled amidst the calm waters of Rudrasagar Lake, Neermahal is a magnificent water palace and one of the major attractions in Tripura. Built in the early 20th century, this architectural marvel served as the summer residence of the Tripura royal family. With its unique blend of Hindu and Mughal architectural styles, Neermahal exudes grandeur and elegance. Visitors can take a boat ride to the palace, explore its opulent interiors, and appreciate the tranquil beauty of the surrounding lake. The palace also hosts an annual boat race, attracting participants from across the state.
Pilak: An Archaeological Gem: For history enthusiasts, Pilak is a site that offers a glimpse into Tripura's ancient past. Located near the Bangladesh border, Pilak is home to a series of archaeological ruins dating back to the 8th-12th centuries. The site is renowned for its intricately carved stone sculptures, remnants of ancient temples, and remnants of the once-prosperous kingdom of the Tripuri people. Exploring Pilak is like stepping back in time, as visitors witness the remnants of a bygone era and unravel the stories etched in stone.
Matabari and Tripura Sundari Temple: A Spiritual Sojourn: Located in Udaipur, Matabari is a sacred site that houses the Tripura Sundari Temple, dedicated to the goddess Tripura Sundari, also known as Tripureshwari. The temple is one of the 51 Shakti Peethas (holy abodes of the goddess Shakti) and holds immense religious significance. The intricate architecture, intricate woodwork, and spiritual ambiance make it a must-visit destination for devotees and architecture enthusiasts alike. The annual Kharchi Puja, a week-long festival celebrated here, attracts devotees from across the state and offers a glimpse into the vibrant cultural traditions of Tripura.
Conclusion:
Tripura's offbeat destinations and undiscovered attractions are a testament to the state's rich cultural heritage, natural beauty, and warm hospitality. From the mystical rock-cut sculptures of Unakoti to the tranquil paradise of Jampui Hills, the water palace of Neermahal, the ancient ruins of Pilak, and the spiritual sanctity of Matabari and Tripura Sundari Temple, each hidden gem in Tripura has a unique story to tell. By venturing off the beaten path, travelers can not only experience the lesser-known wonders but also contribute to the sustainable development of local communities. As more adventurers seek authentic and offbeat experiences, Tripura's hidden gems are sure to shine brighter, offering an enriching and memorable journey for those willing to explore beyond the usual tourist trails.