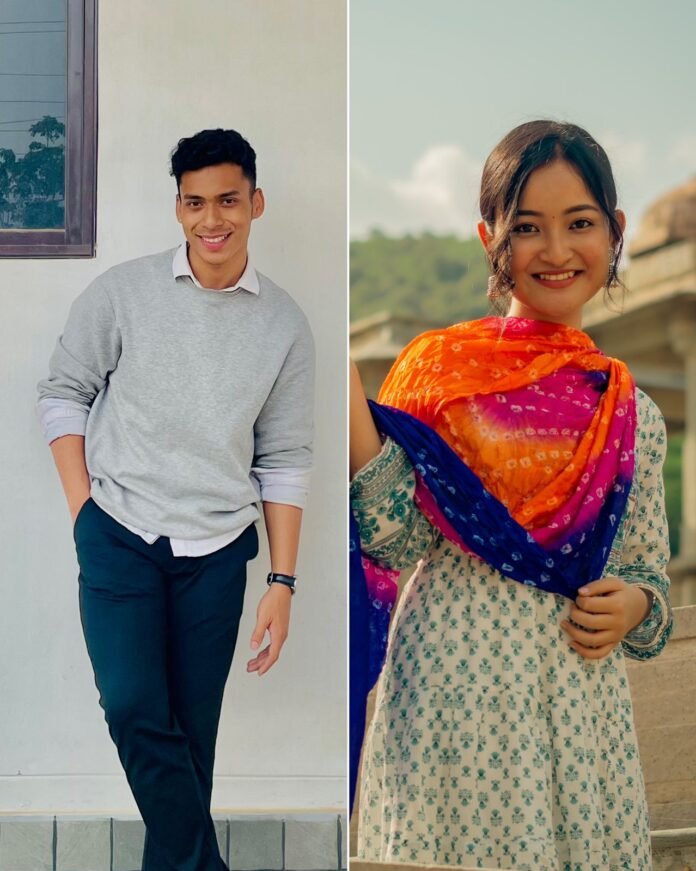 After the phenomenal success of "Twngsa Lama," Khathansa Production is all set to turn up the heat once again. Insider sources reveal that the visionary behind it all, Sharmili Debbarma, is gearing up for a scintillating new music video that promises to set hearts racing.
Rumors are rife, and it seems like Khathansa is pulling out all the stops with a fresh pair that's bound to captivate audiences. Adong Jamatia, the dashing Beardo Mega Mr. Northeast 2023, has been Creating a buzz, stealing hearts left and right. His charismatic presence and magnetic appeal are sure to leave fans swooning.
Teaming up with Adong is none other than the stunning Hamjakma Reang, a beauty with a massive fan following of her own. Known for her mesmerizing presence on screen, Hamjakma is poised to bring her unique charm to the project, creating a dynamic on-screen chemistry that's set to sizzle.
Sources close to the production hint at a mid-October kick-off for shooting, sending fans into a frenzy of anticipation. With Khathansa's track record of delivering top-notch, high-quality music videos, expectations are soaring. The production house is renowned for its commitment to excellence, promising a visual feast that will leave audiences clamoring for more.
As the countdown begins, all eyes are on this dynamic duo, poised to set screens ablaze. Adong Jamatia and Hamjakma Reang are all set to redefine on-screen chemistry, promising a visual spectacle that's bound to be etched in the annals of entertainment history.
Stay tuned for updates as Khathansa Productions prepares to unleash this scorching new music video, destined to be a game-changer in the world of entertainment!