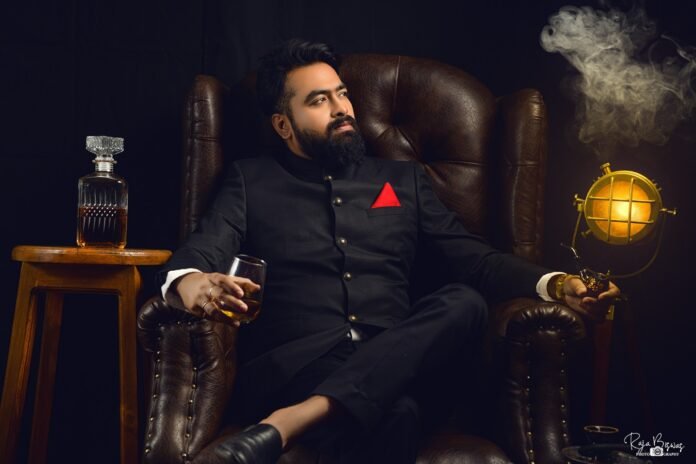 Hrishie Raj is known for being good at many different things. He has become successful in both starting his own business and acting. His journey is based on the idea that the strongest and most adaptable people succeed. This belief helped him smoothly combine these two different areas.
Faced with the challenge of non-fluency in Kokborok, the primary language of regional films, Hrishie's dedication to his craft transcended linguistic barriers. His performances in acclaimed films like "Bwkha" and the upcoming release "Mwkhang" have earned him praise and admiration.
As a member of the Confederation of Indian Industry and brand ambassador of HR Warrior Fitness, Hrishie champions entrepreneurship in Tripura, setting an example for aspiring entrepreneurs in the region. His involvement in Purvaudaya NGO's "Heart of Humanity" initiative showcases his commitment to societal welfare, providing essentials to those in need.
Hrishie's foray into major OTT platforms like MX Player has amplified the reach of his work, catapulting him into the spotlight of the entertainment industry. Drawing comparisons between the film industries, he lauds Tollywood's audience engagement while highlighting the need for increased production houses.
Looking ahead, Hrishie aims to bolster Tripura's tourism through on-location projects, recognizing the pivotal role of the entertainment industry in this endeavor. Deeply connected to Tripura's rich culture, he envisions initiatives that showcase its heritage to a global audience.
In a heartfelt message to Tripura's youth, Hrishie emphasizes self-belief, perseverance, and steering clear of vices. He stands as a beacon of inspiration, proving that with unwavering determination, one can achieve greatness at any level. Hrishie Raj is not just an entrepreneur and actor, but a visionary driving positive change in his community and beyond.