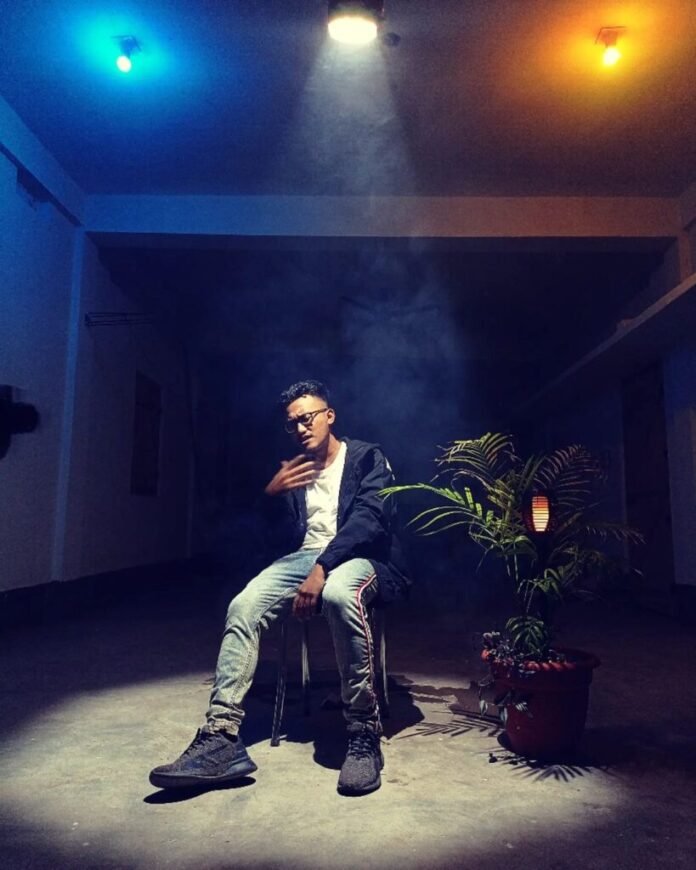 Zwing Lee, a pioneering figure in the Kokborok rap community, provides a glimpse into his musical journey and the mission driving his record label, Borok Gang. His venture into music commenced during his high school years and took a more dedicated turn following his encounter with AK Gee and Borok TV in Bangalore.
Borok Gang emerged as a movement to champion Borok Rap in Tripura, later expanding to collaborate with artists across Kokborok genres. The label's mission is to foster creativity and provide opportunities for emerging talents, with a promise of more diverse music in the pipeline.
Lee teases upcoming projects, hinting at surprising collaborations and the highly anticipated Borok Gang Theme Track. A collaboration with Kaami ni Borok is also in the works, promising an exciting release.
Reflecting on the rap scene in Tripura, Lee envisions growth and expansion. He sees the potential for rap music to flourish, vowing to contribute to its evolution.
One of Lee's standout moments was a performance at F.I.T., a cherished memory due to its association with the beloved Bubagra.
Dispensing advice to aspiring label owners, Lee emphasizes following one's heart and taking the leap, a philosophy that propelled him to establish Borok Gang.
Balancing roles as both rapper and label owner poses financial challenges, but Lee navigates this terrain, ensuring projects align with budgets.
Looking ahead, Lee envisions Borok Gang's music as ahead of its time, poised for recognition in the coming decade. The focus remains on crafting quality music accessible on all streaming platforms.
Lee's commitment to preserving Kokborok culture is evident in his incorporation of folk elements and historical references in his music. His latest track, 'Girl' featuring Parmita Reang, showcases this dedication.
Zwing Lee and Borok Gang stand at the forefront of the Kokborok rap movement, pushing boundaries and reshaping the regional music landscape. Their journey is one marked by passion, dedication, and an unwavering commitment to their heritage.