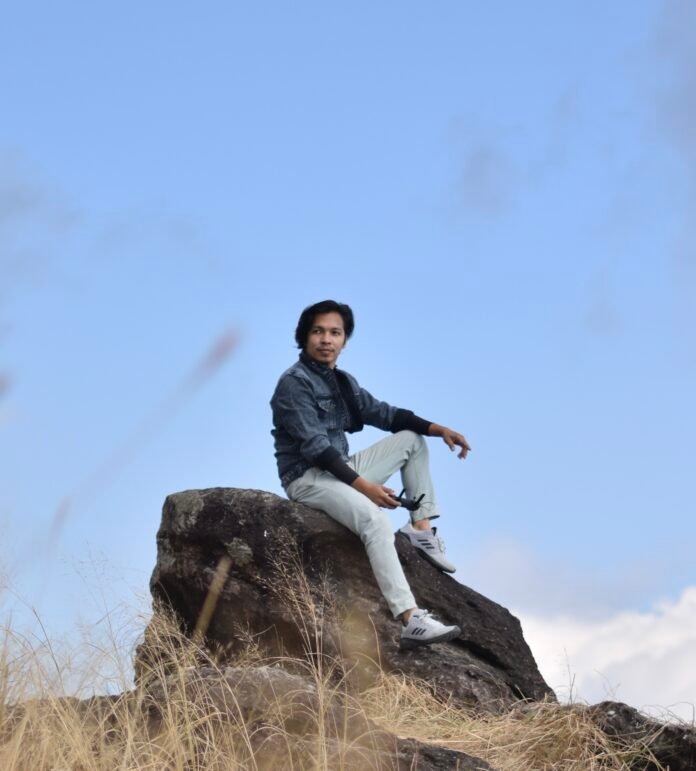 Krushal Reang stands tall, having etched his name in the annals of the industry for over two decades. With a Masters in RD under his belt, Reang's journey has been nothing short of extraordinary, marked by dedication, passion, and an unbridled love for the art of cinematography and acting.
Reang's illustrious career boasts an impressive portfolio of over 141 music videos, straddling both Kokborok and Kaubru genres. However, it was Tripura's inaugural film, "Langma Ni Haduk," that held a special place in his heart. The film not only featured his sister but also was a collaborative effort which involved his family members. Looking back at his early years, Mr. Krushal fondly remembers being fascinated by cameras as a child. This love for cameras set the stage for his successful career. He used to accompany his dad on shoots, and this made him grow even fonder of acting and working with cameras. Treating cameras like toys when he was a child sparked even more interest in this field for him.
While Reang's expertise extends to numerous films, it was the watershed moment of working on the chart-topping music video "Twngsa Lama" by Khathansa Production that solidified his love for cinematography. Today, Reang finds himself inundated with bookings, a testament to the industry's demand for his exceptional talent. Reflecting on his most cherished works, Reang reveals a handful of favorites, including "Khani Khatijak," "Langma Kwma O," "Khani Rangjauhma," and the evergreen "Aini Maya Gbuino," to name a few.
Anticipation is building for his forthcoming film, "Mwkhang," a project that has been marinating for almost five years. Speaking earnestly about the delay, Reang hints at something monumental on the horizon, suggesting a big reveal is imminent.
Adding another feather to his cap, Krushal is currently immersed in a groundbreaking project with "Khathansa Production," introducing two promising debutants, Adong Jamatia and Hamjakma Reang. The visionary filmmaker expresses boundless excitement, promising an awe-inspiring experience that will captivate audiences.
Krushal Reang is like a calm light guiding the way with his creative talent. His strong love for making videos and acting has not only made a big impact on the Kokborok Entertainment Industry but also motivated new talents. As he starts his new project, everyone in the industry is eager to see another amazing work from this talented artist.