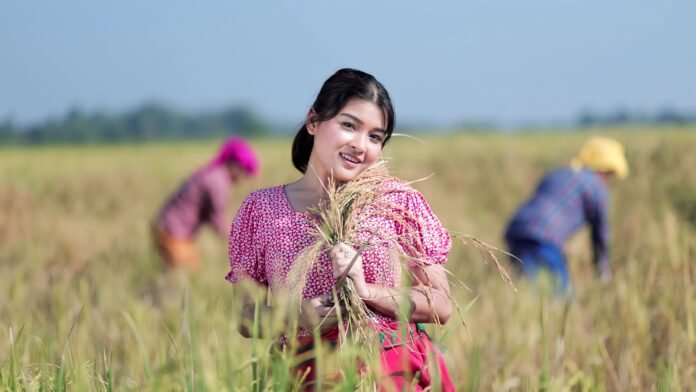 One name stands out like a beacon of talent and charisma – Lipika Debbarma. Known as the Expression Queen of the Kokborok Entertainment Industry, this Agri. B.Sc graduate has not only won hearts with her infectious smile but also captivated audiences with her exceptional artistry.
With a staggering fan base of over 65K+ on various social media platforms, Lipika has proven herself as a force to be reckoned with. Her journey began under the mentorship of Sharmili Debbarma, the founder of Khathansa Production, a name synonymous with groundbreaking entertainment.
Lipika's portfolio boasts an impressive array of over 15 music videos, each a testament to her versatility and dedication. One of her standout projects, "Twngsa Lama," produced by Khathansa Production, garnered an astounding 6.5 million views. This achievement not only solidified Lipika's status as a rising star but also showcased her ability to connect with audiences on a profound level.
Collaborating with fellow talent Ady Debbarma, Lipika exhibited a magnetic on-screen chemistry that left viewers clamoring for more. Her innate ability to turn every project into a resounding success has set her apart as a true luminary in the industry.
Based in Agartala, Khathansa Productions has become a trailblazer, offering a diverse range of entertainment options that cater to the discerning tastes of modern audiences. At the heart of this dynamic production house is Lipika Debbarma, a driving force behind their continued success.
Currently, Lipika is channeling her energies into crafting high-quality Kokborok music videos, albums, and innovative product lines. Her dedication to her craft is evident, and she continues to push boundaries, setting new standards in the Kokborok entertainment landscape.
Beyond the glitz and glamour, Lipika remains grounded, reminding us of the importance of a strong support system in the face of fame. Her message resonates, highlighting the need for diverse friendships and a close-knit family to navigate the complexities that come with being in the public eye.
In a world hungry for fresh talent and genuine artistry, Lipika Debbarma shines as a beacon of hope, a testament to what passion, dedication, and an infectious smile can achieve in the world of entertainment. As she continues to redefine the limits of her craft, there's no doubt that Lipika's star will only continue to rise.