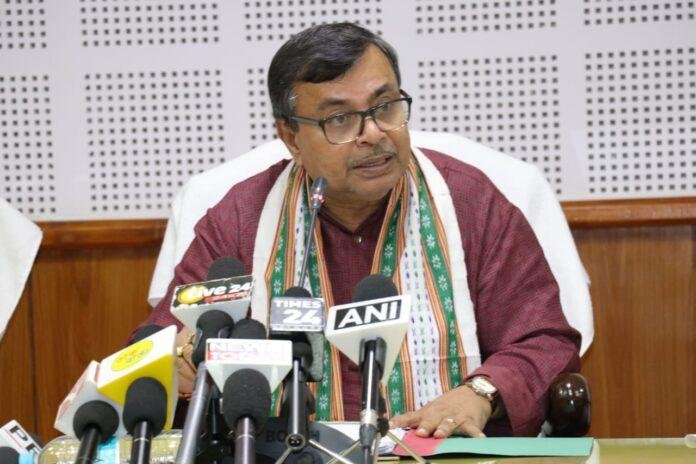 After visiting some of the government school in the West Tripura district on eve of Teachers Day Tripura Education Minister Ratan Lal Nath said the effect of government initiatives have started to show among the schools.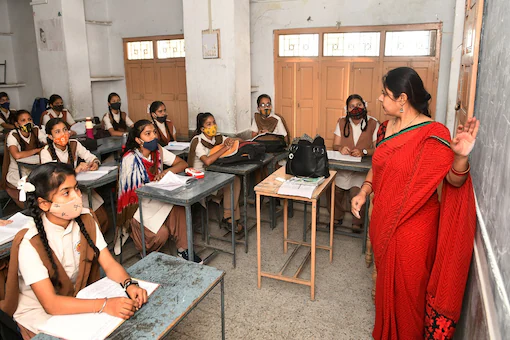 The objective of this government initiative is to achieve the best and most effective studies for children. During the visit, Education Minister Ratan la Nath was greeted by the children very positively and he saw how disciplined the children are. The interaction between Nath and the children was very positive and many positive changes are noticeable among the children.
The minister also addressed that the teachers were interacting with the children very happily and maintained a discipline among them that has surpassed those in the city schools or private schools.
During the visit to Piligrimagal school on Saturday the minister said praising the teachers and children "I'm the minister of little children. Other ministers will certainly look after other affairs but I'm trying to ensure the children of the out-state grow with a bigger heart achieve mental and intellectual growth and become a true human beings."
Due to covid, the government noticed a downward pattern in the studies of the children which was noticeable and it was difficult for many children to cooperate with studies like before. The reopening of all educational institutions including schools, colleges, and universities from January 31 has increased the stress among children for studies and pressure from parents.
We know that the covid has a very big impact on the mental health of children. The state government has earlier introduced innovative schemes like 'Ektu Khelo, Ektu Padho', online lectures and WhatsApp classes, and many more study techniques for children.
Previously before the BJP government, the children from classes 3 to 8 were not able to do the basic study but after the rule of the BJP, they have claimed that many schemes were introduced by them and followed effectively to build the educational gap.