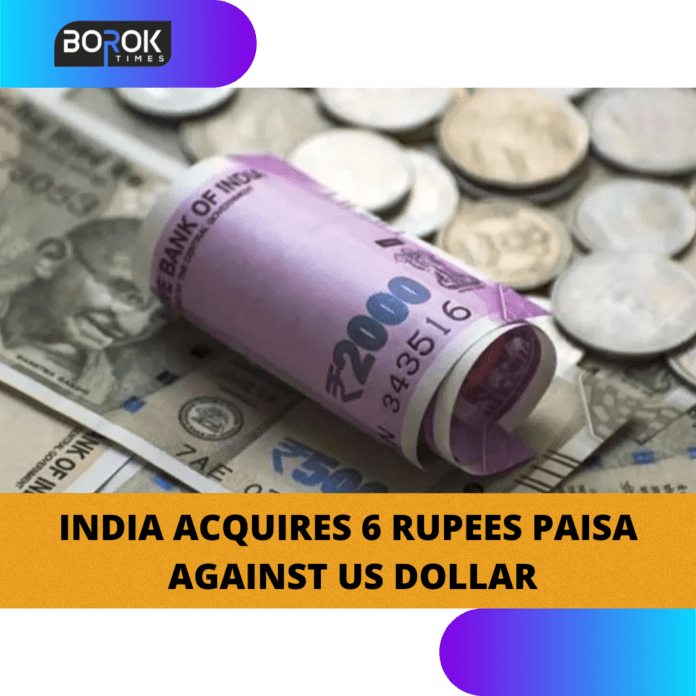 On Monday, the rupee appreciated 6 paise to 78.27 against the US dollar in opening trade, as heavy buying in domestic equities and weakness in the greenback strengthened investor sentiment.
The rupee, at the interbank foreign exchange, opened sharply up at 78.24 against the US dollar, then inched lower to quote 78.27, registering a gain of 6 paise over the last close.
The domestic equity market front, the 30-share Sensex was trading 589.05 points or 1.12 per cent higher at 53,317.03, while the broader NSE Nifty advanced 179.65 points or 1.14 per cent to 15,878.90.