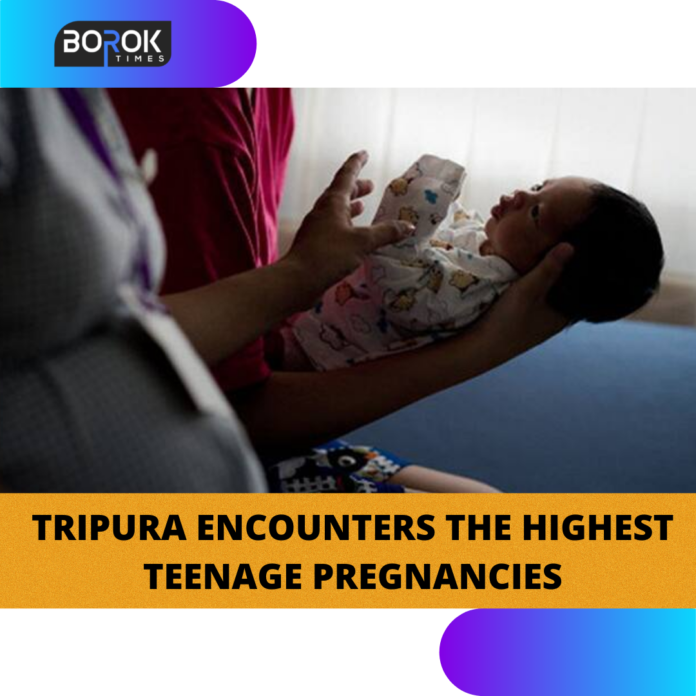 As per, National Family Health Survey-5(2019-21), Tripura has encounter the highest percentage of 21.9 as of teenage pregnancies in India with age of between 15-19 years. Then, followed by West Bengal with percentage of 16.4 and Andhra Pradesh as third with 12.6%.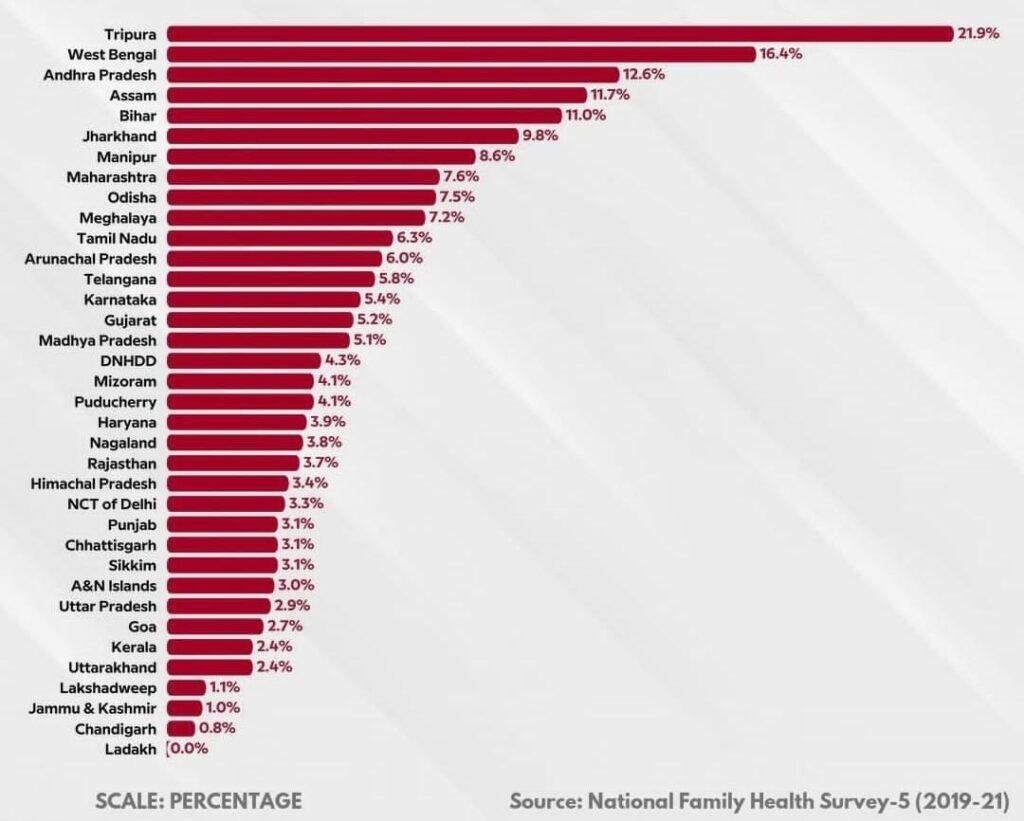 Teenage pregnancy is almost double in rural areas, 9.2%, as compared to urban, 5%, in India. Here's where the problem lies – these pregnancies not only make adolescent girls extremely vulnerable, both physically and mentally but also place them and their babies at risk. Such pregnancies are associated with an increased risk of miscarriages, abortion and other adverse outcomes.
According to UN report, India bears economic losses of $ 7.7 billion a year due to teenage pregnancies. An earlier estimate by health ministry suggested economic losses of teenage pregnancies at 12% of the gross domestic product (GDP).
Yet, that's just on paper. Challenges of early marriage, teenage pregnancy, anemia and high incidence of maternal mortality continues to persist. Poor implementation of the program is probably to blame here. The need of the hour is a comprehensive and convergence among various departments to address all the needs of adolescents. Robust measures and policies to end teenage marriages and consequent pregnancies are exactly what India needs at present.