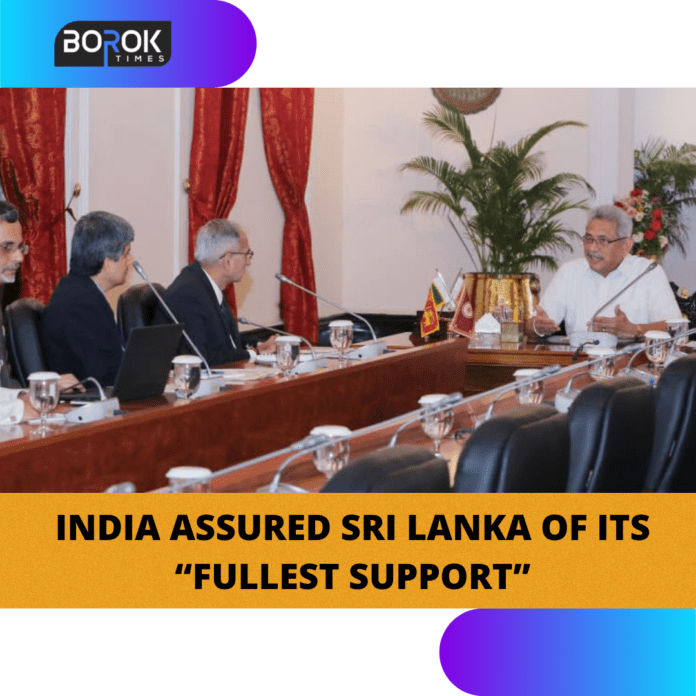 On Thursday, India assured Sri Lanka to provide its "fullest support" to help the island tide over its unprecedented economic crisis while "considering further financial assistance" said the Sri Lankan President's office.
During the visit of India's Foreign Secretary Vinay Kwatra, and including Secretary, Department of Economic Affairs Ajay Seth, Chief Economic Advisor V. Anantha Nageswaran and Joint Secretary to the Indian Ocean Region Division at the Ministry of External Affairs Kartik Pande, spanning barely half a day, the Indian officials met President Gotabaya Rajapaksa and Prime Minister Ranil Wickremesinghe and held discussions on New Delhi's ongoing assistance of over 3.5 billion dollar since January 2022 to Sri Lanka. Indian assistance so far has been extended by way of currency swaps, loan deferments and credit lines for essential imports.
Sri Lanka has sought a further 500 million dollar from New Delhi to import fuel and is awaiting a response; Prime Minister Ranil Wickremesinghe recently told in an interview that the Sri Lankan government is currently holding talks with a visiting delegation of the International Monetary Fund, on debt restructuring programme but also urgently looking for bridging finance to cope with the acute shortages of essentials that have left citizens struggling.
Both parties discussed on the future course of action of the Indian aid programme to stabilize and revive the Sri Lankan economy and also highlighted the importance of promoting India-Sri Lanka investment partnership including in the fields of infrastructure, connectivity, renewable energy and deepening economic linkages between the two countries.
MEA Spokesperson Arindham Bagchi Tweets "Foreign Secretary Vinay Kwatra called on President @GotabayaR of Sri Lanka today. FS was accompanied by Secretary @FinMinIndia Ajay Seth and CEA V. Anantha Nageswaran. Held productive discussions on the current situation in Sri Lanka and India's ongoing support."