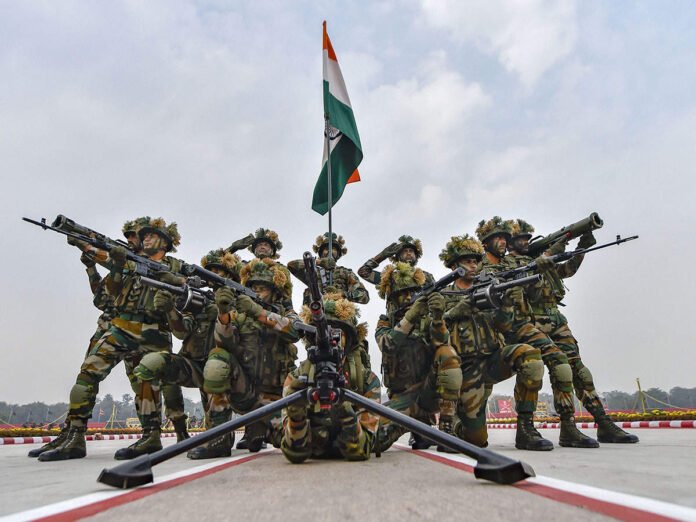 The Indian Army is going to conduct a special program to salute and honor the unsung heroes of the Northeast. The Army is going to organize Northeast Swabhiman Utsav here on November 20 and 21. Army officials gave this information in a press conference organized here. Through this special program, the contribution of the heroes of the North East region of India in nation building will be remembered. This program will be organized under the aegis of Indian Army, Headquarters Eastern Command, which is getting the support of all the states of the Northeast. This program is a part of a series of Amrit Mahotsav celebrations of Independence.
Interacting with the reporters, JCO 101 Zone Lt. General KC Panchanathan said, "This program is being organized as part of the Amrit Mahotsav of Azadi. Through this, we will get a chance to know about the heroes of Northeast India, who contributed to the independence of the country. There were many Birs among them, whom we do not know, but their contribution is unforgettable. Through this we want to salute them.
During this, Veer Naris will also be honored. An exhibition of military weapons will also be organized. Along with this, many other programs will be done, in which the diversity of Northeast India will be seen. The role of the unsung heroes of NER would be an opportune time to spread awareness about the contribution of the Indian Armed Forces and other important organs of the government like North Eastern Council (NEC), Border Roads Organization (BRO). The Assam Rifles and Northeast Frontier Railway (NFR) work towards the holistic development of NER, promoting integration of NER as well as further strengthening civil-military relations.
The program is supported by the state governments of Assam, Meghalaya, Arunachal Pradesh, Tripura, Mizoram, Manipur and Nagaland as well as the North Eastern Zone Cultural Council (NEZCC). Bahadur Veer Naris of NER will also be felicitated in a program to be held at Narangi Military Station on the first day of the function. Around 100 Veer Naris are expected to participate in this.
On the second day, an event will be organized at Indira Gandhi Athletic Stadium, Guwahati, which will include display of weapons/equipment and adventure activities by the Armed Forces, fusion band concerts and cultural programmes. After this, for the first time, a drone show will be held in Guwahati. Veteran runners Hima Das and Anshul Gupta, GM, NFR were also present on the occasion.