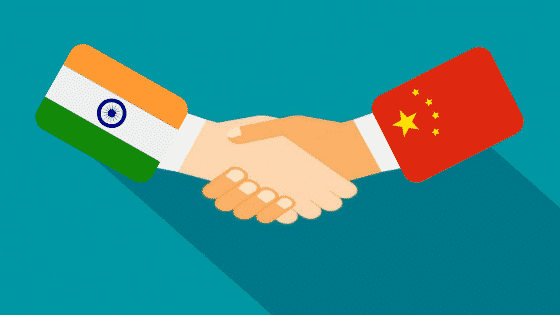 The Chinese government on Monday, August 22 announced that Indian students who left for the home nation amid the Covid-19 crisis will now be able to return back to China for their higher academic studies.
The government on Monday said that the process of applying for Visas will soon start from 24th of this month and once approved, the students will be issued an X1 Visa and can return to the country to resume their education.
The Chinese government earlier in November last year amid the pandemic banned Indians from traveling to China resulting in more than 23,000 waiting for two years to return to the country to resume their academic career.
Taking to the micro-blogging site Twitter, the Counsellor at the Department of Asian Affairs in the Foreign Ministry in Beijing, Ms. Ji Rong, tweeted, "Warmest congrats to Indian students! Your patience proves worthwhile,"
The Chinese government's announcement on Monday, additionally, also informed that, apart from the awaiting 23,000 students, as per the announcement, Visas will also be issued to the newly enrolled ones as well.
However, several hurdles are yet to be passed by the students to return to the country and complete their education. One major hurdle is the availing of a "certificate of returning to campus", which needs to be issued by the respective Universities that the students are enrolled into. However, many Universities in the country are not yet willing to issue the said certificate in the note of the local epidemic situation in their provinces, making situations difficult for the students, since it's a compulsory pre-requisite for them to apply for a Visa.
Meanwhile, for the last two years, direct international flights from India to China are at a halt, and traveling through a charter flight causes way more than the usual fare, which is causing another major hurdle for the students. Talks between governments of both the country, however, are in progress regarding the decision of resuming direct flights between the two.