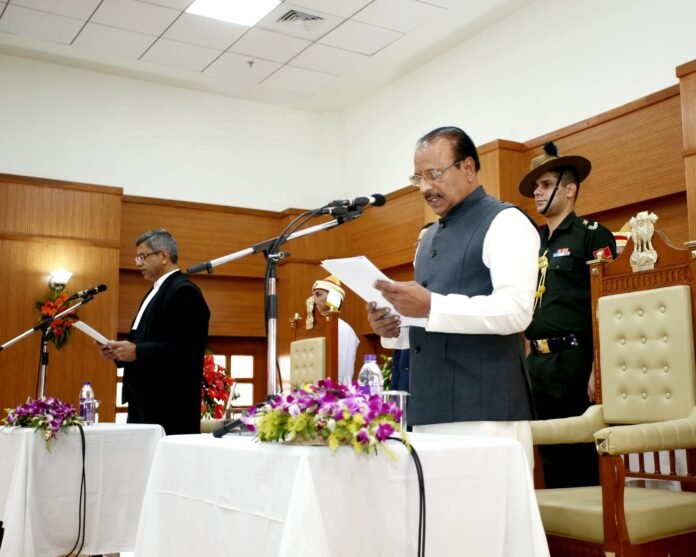 Indrasena Reddy Nallu was sworn in as the newly-appointed Hon'ble Governor of Tripura. The ceremony was marked by a sense of dignity and was attended by prominent dignitaries, political leaders, and distinguished guests.
Shri Nallu, a seasoned and accomplished leader, brings with him a wealth of experience in public service. His appointment has been met with widespread acclaim, and his tenure is anticipated to herald a new era of governance in the state.
The oath-taking ceremony was presided over by the Chief Justice of the Tripura High Court, who administered the oath of office and secrecy to Nallu. The new Governor expressed his deep gratitude for the trust placed in him by the President of India and assured the citizens of Tripura of his unwavering commitment to the welfare and progress of the state.
Prominent political figures from across party lines extended their warm wishes to Indrasena Reddy Nallu, emphasizing the importance of collective efforts for the betterment of Tripura. The event served as a platform for fostering unity and collaboration among the various stakeholders of the state.
Shri Nallu's rich background in public service and governance is expected to play a pivotal role in steering Tripura towards continued growth and prosperity. His vision for the state encompasses various key areas including education, healthcare, infrastructure, and socio-economic development.