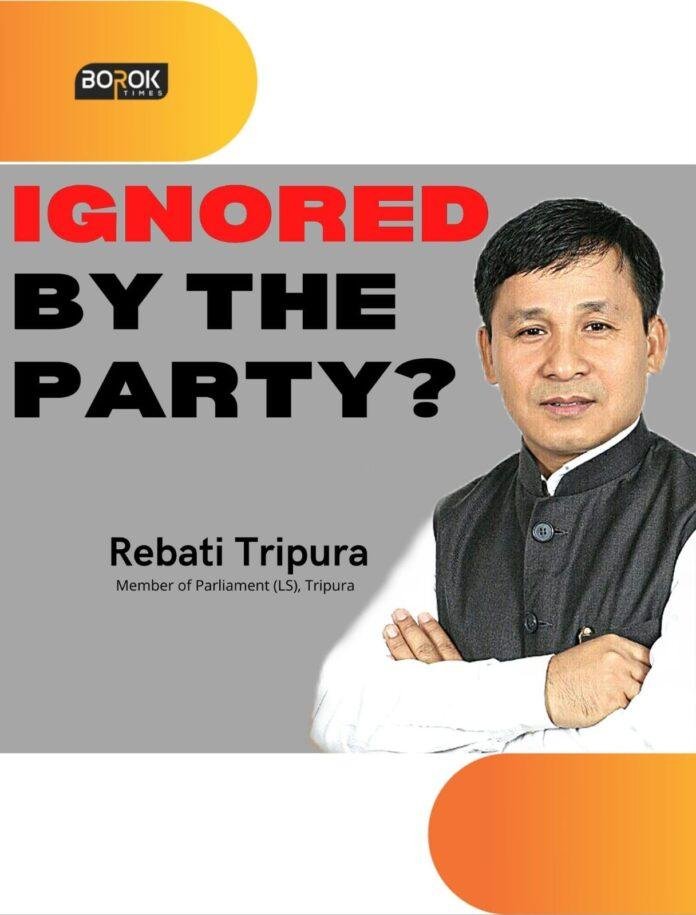 Member of Parliament (LS) Mr. Rebati Tripura was recently seen seeking government quarter from the new CM of Tripura, Mr. Manik Saha.
The glorious victory of the BJP in Tripura in the 2018 election brought the BJP into power in Tripura. As a result, Mr. Rebati Tripura was elected as the MP of the state. However, even after three years of the BJP government in the state, the request for the residential quarter has not been provided to him yet.
In the recent news, Mr. Tripura spoke to the media about this issue, saying that he had been requesting the residential quarter since he was appointed as the MP of the state, but the former CM Biplab Deb did not fulfill his request. He also said that he sent three letters to the PWD Chief Engineer R&B but didn't get any response.
"I spoke to the former Chief Minister before and also sent three letters to PWD Chief Engineer (R&B), but it did not work out for some reasons. So I hope that our present new Chief Minister will look into this matter and solve it."– said MP Rebati Tripura to the media.
The question of why being an MP of the state, Mr. Rebati Tripura has not been provided with the quarter facility by the government has concerned the state's citizens.