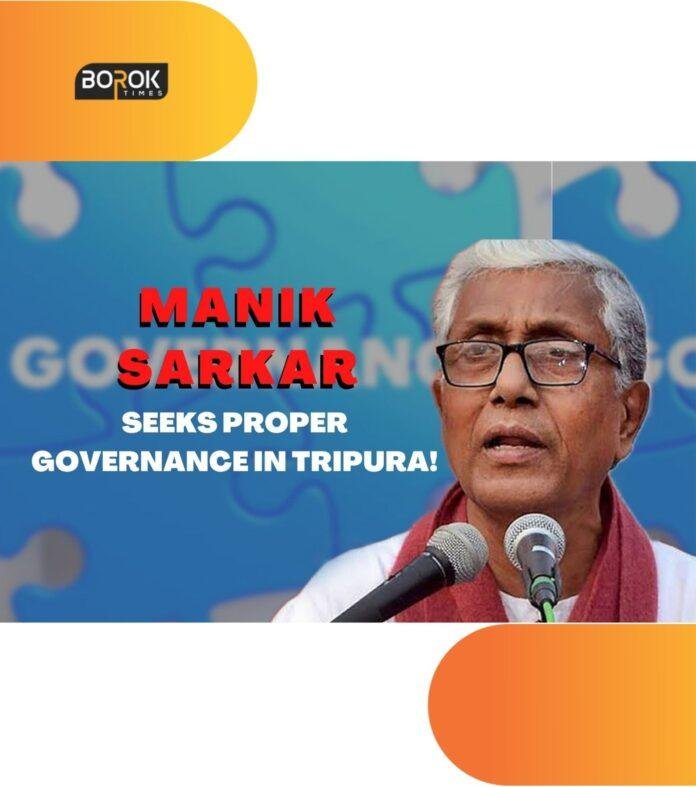 Former Chief Minister and CPI(M) leader Manik Sarkar appealed to the new CM Manik Saha to bring back a democratic atmosphere in the state while addressing the media on Wednesday.
Manik Sarkar expressed his sadness over the destruction of CPI(M) party offices and his party leaders physically tortured in recent years. He also urged the new Chief Minister Manik Saha to restore democracy in the state.
"We expect that the new CM will restore democratic values in the state where the opposition parties will find space to carry out political activities," said Sarkar.
Furthermore, Manik Sarkar said that the reason for the resignation from the post by the former Chief Minister Biplab Kumar Deb was due to the declining support from the people in the state. He also mentions that the rapid fall of support is because the government under Biplab Kumar Deb, was unable to fulfill people's expectations. He added that, the fact that Biplab Kumar Deb visited Delhi and his resignation from the post of CM was that the central leaders were concerned about their party for the upcoming election next year in Tripura.
"Deb went to Delhi after a summon by the party top leaders and returned the following day and tendered his resignation. The central government might have come to know about the impending danger to their party for which they brought a change in leadership", said Manik Sarkar.