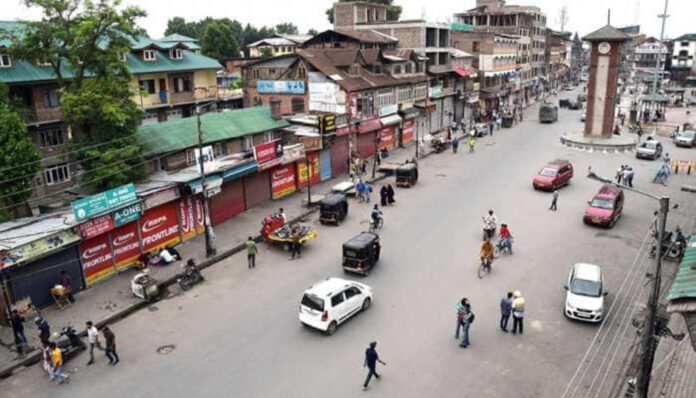 Introduction:
Jammu and Kashmir recently completed five years without an elected government, leading to strong criticism from mainstream political parties such as the National Conference (NC) and the Peoples Democratic Party (PDP). The delay in restoring democracy in the Union Territory has sparked debates and concerns. This article highlights the political situation in Jammu and Kashmir since the revocation of Article 370 and the demand for the restoration of democratic processes.
Background:
On August 5, 2019, the Indian government revoked Article 370, which granted special status to Jammu and Kashmir. Additionally, the state was bifurcated into two Union territories, Jammu and Kashmir, and Ladakh. This decision brought significant changes to the governance structure of the region.
Resignation of Mehbooba Mufti:
PDP president Mehbooba Mufti resigned from her position as chief minister on June 19, 2018, following the withdrawal of support by her coalition partner, the Bharatiya Janata Party (BJP). This event marked a turning point in Jammu and Kashmir's political landscape.
Scathing Criticism from Omar Abdullah:
Omar Abdullah, the vice president of the National Conference, expressed his criticism of the situation in Jammu and Kashmir. In a sarcastic tweet, he suggested that while India claims to be the epitome of democracy, Jammu and Kashmir's prolonged period without an elected government contradicts this notion. Abdullah's remarks drew attention to the lack of democratic representation in the region.
PDP Condemns the Delay in Democracy Restoration:
Mohit Bhan, the spokesperson for the PDP, voiced his disappointment at the state of affairs in Jammu and Kashmir. He asserted that the entire nation, including its leadership, should feel ashamed for referring to India as the "Mother of Democracy" while Jammu and Kashmir languishes under central rule for five years. Bhan highlighted the absence of people's rights and representation, emphasizing the appalling disregard for democratic principles.
Growing Demand for Assembly Elections:
Various political parties, including the Bharatiya Janata Party (BJP), have joined the chorus for holding assembly elections in Jammu and Kashmir. They have urged the Election Commission to announce the dates for the polls. The last assembly election in the region occurred in 2014, and the need for fresh elections is becoming increasingly prominent.
Conclusion:
The completion of five years without an elected government in Jammu and Kashmir has sparked criticism and concerns over the delay in restoring democracy. Political leaders, such as Omar Abdullah and Mohit Bhan, have strongly condemned the lack of democratic representation in the region. With demands for assembly elections growing louder, it remains to be seen how the situation in Jammu and Kashmir will evolve, and whether the restoration of elected governance will be prioritized.