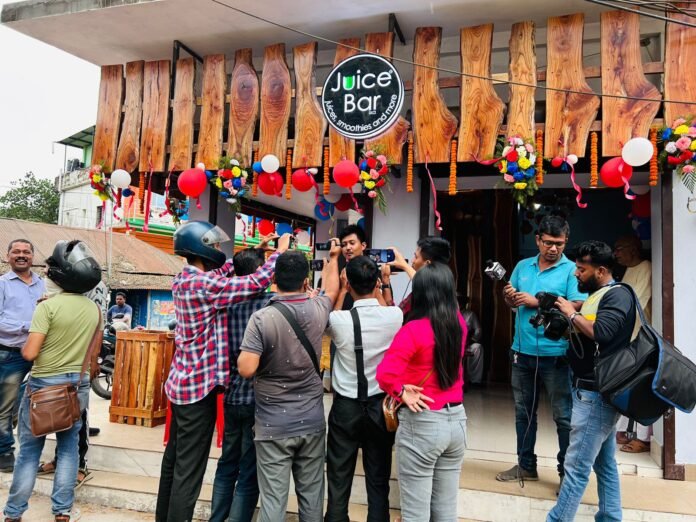 Juice Bar is not just any ordinary juice outlet, it's a movement that promotes health and sustainability. Established in October 2018 in Palace Compound, Agartala, West Tripura, Juice Bar has since become a prime outlet serving over 162 types of real fruit juices, smoothies, lassi, slush, and healthy snacks. But what sets Juice Bar apart from its competitors is its commitment to the "Zero Waste" revolution.
At Juice Bar, they believe in using only the freshest and organic ingredients possible, with no preservatives or pre-processed items in sight. They are dedicated to creating healthy and super-nutritious beverages and foods that are not only good for the body but for the environment as well. And with their new "Zero Waste" policy, they are taking their sustainability efforts to a whole new level.
Juice Bar is now composting all their waste, including seed, skin, rind, and pomace. Instead of throwing them away, they are turning them into vermicompost, which is a natural fertilizer that is rich in bioactive compounds. This process takes only 45-60 days and produces organic acids, enzymes, and adsorbents, which are excellent for producing biofertilizers. By doing this, Juice Bar is reducing their environmental footprint and promoting a more circular economy.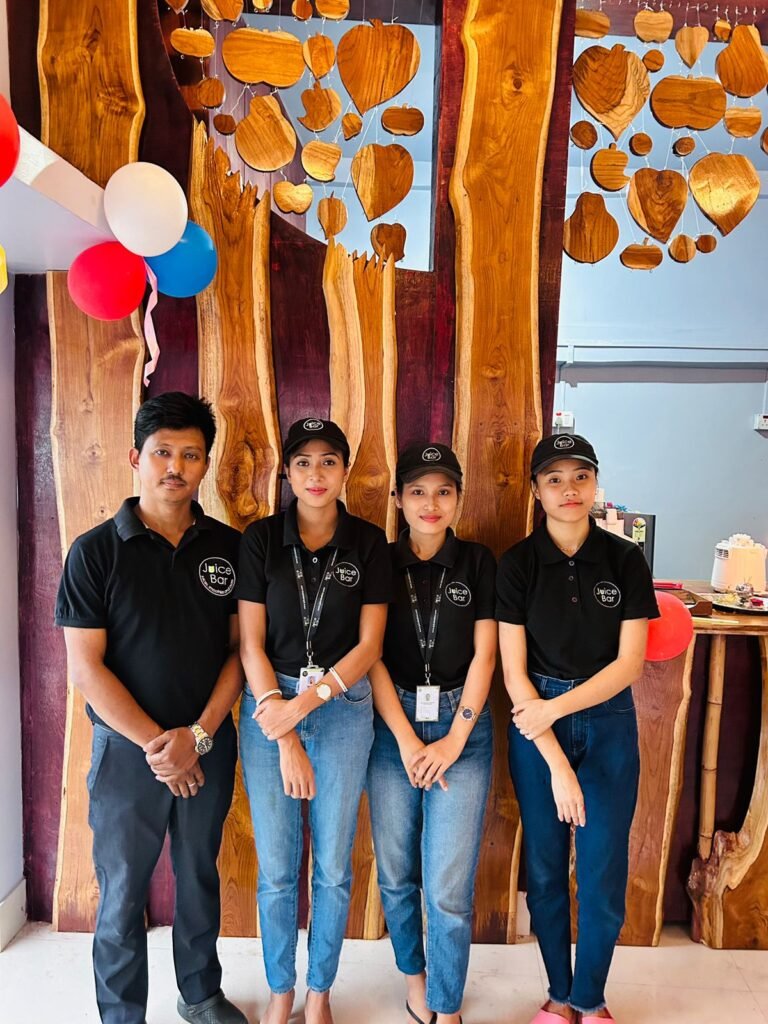 On 20.03.23, Juice Bar is proud to announce the inauguration of their first Franchisee Outlet at M.B.Tilla market. With an area of 220 sq.ft. and in the company of senior citizens from "Pensioner Awaas, Ashray", Juice Bar continues to expand its reach and impact within and outside of Tripura.
In a society where unhealthy food options and waste are becoming rampant, Juice Bar's mission to "Think for your health" is a breath of fresh air. With their health-focused offerings and commitment to sustainability, Juice Bar is revolutionizing the quick-service restaurant industry, one juice at a time.