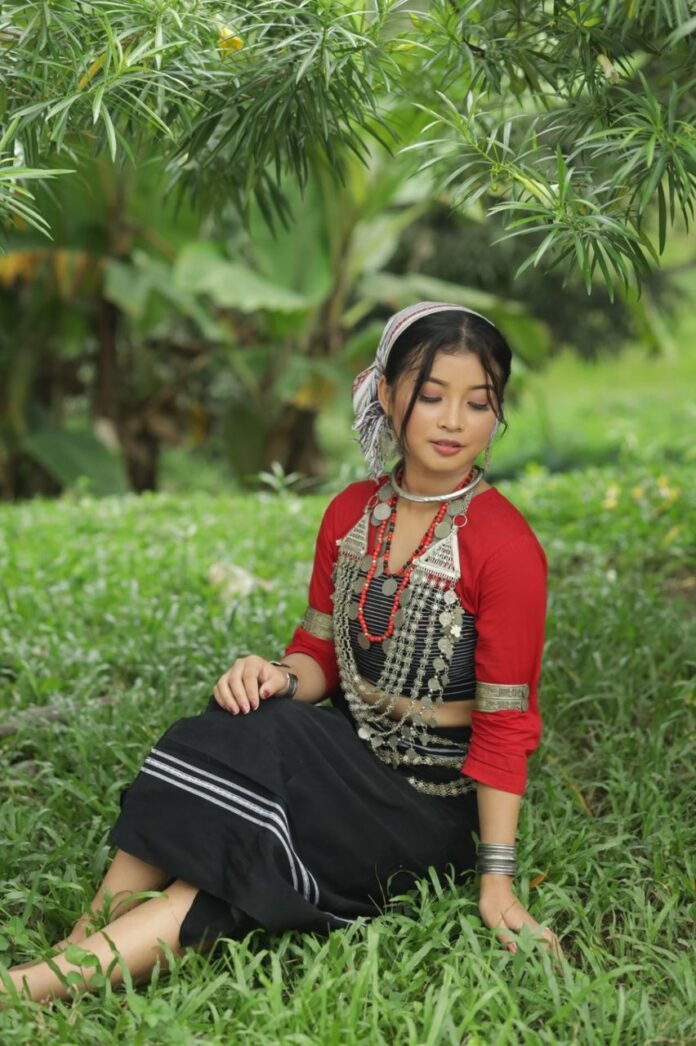 Kakuma Reang, a first-year BBA student at ICFAI University, has emerged as the youngest actress in Tripura, garnering a substantial fan following. At such young age, Kakuma has already featured in an impressive tally of 14 music videos.
Kakuma's journey began with cover songs, which she diligently uploaded on her personal channel in the early days. Speaking with Borok Times, she emphasized, "Studies are my first priority. No matter how much I engage in video projects, education takes precedence. It's essential for an artist's values and respect to thrive. I devote my free time to music videos as a hobby, ensuring that it doesn't interfere with my studies."
Remarkably, Kakuma's passion for performance ignited at a tender age of 5, when she took her initial steps onto the stage during the Bihu Mela. Dancing has always held a special place in her heart, and it was through cover songs that she first found her footing in the industry. She recalls, "I have a profound love for dance. It surpasses even my fondness for acting. My initial foray into music videos came with 'Kha Guli Waha,' featured on Bru Vibes TV. The positive response I received there fueled my journey, and I aspire to give my very best moving forward."
Kakuma's dedication to her studies and craft exemplifies her unwavering commitment to both her education and her budding career. Balancing these two demanding pursuits, she serves as an inspiration for young aspiring artists, demonstrating that with dedication and discipline, one can excel in multiple domains.