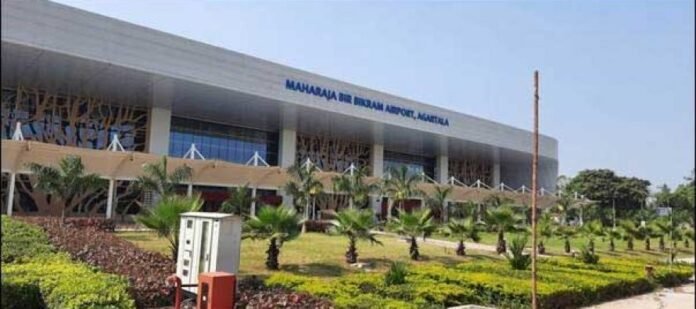 The parking space at Maharaja Bir Vikram Airport has been destroyed by the Kalboishakhi storm. 18 bikes have been damaged due to the natural disaster.
An employee of the airport said that the Kalbaisakhi storm hit the Maharaja Bir Vikram International Airport around 2.30 pm on Thursday. A huge tree has fallen in it. 18 bikes in the parking lot were damaged when the tree fell.
He said that several bikes were severely damaged due to falling trees. He claimed that most of the damaged bikes belonged to the employees working at the airport. However, the bikes of the families of passengers arriving at the airport were also damaged. Thankfully, no one was injured in the natural calamity.
Meanwhile, the airport police arrived after receiving the news. The damaged bikes were recovered with the help of police and firemen.