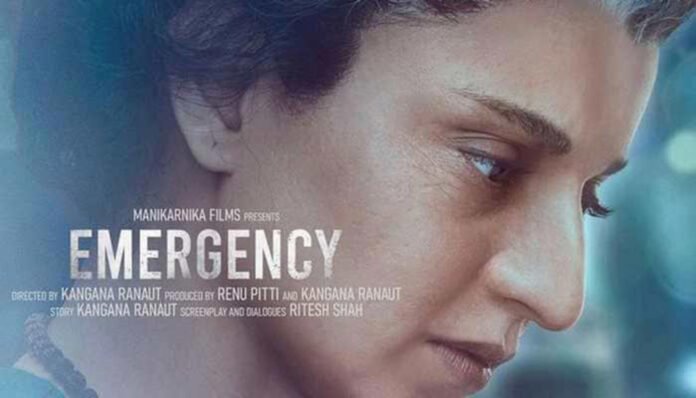 Introduction:
Kangana Ranaut, known for her revolutionary approach to filmmaking, is set to captivate audiences once again with her upcoming directorial venture titled "Emergency." The film, which marks the 48th anniversary of the state of emergency declared by former Prime Minister Indira Gandhi, promises to shed light on one of India's darkest chapters. With her outstanding performance, meticulous attention to detail, and a talented ensemble cast, Ranaut aims to bring this crucial period of Indian history to life on the big screen.
Body:
The first look of Kangana Ranaut as Prime Minister Indira Gandhi in "Emergency" has left fans and the nation in awe. Ranaut's transformation into the iconic political figure has been nothing short of remarkable. Her physical resemblance, along with her impeccable dialogue delivery and powerful stance, showcases her dedication to portraying the character with utmost authenticity.
Ranaut believes that the state of emergency, which occurred from 1975 to 1977, is a significant chapter in India's history that the younger generation should be aware of. She stated, "Emergency is one of the most significant and darkest chapters in our history that young India needs to know." With this film, she aims to educate and inform the audience about the impact and repercussions of the emergency period.
"Emergency" is a production of Ranaut's banner, Manikarnika Films, with Ranaut serving as both director and producer. The screenplay is written by Ritesh Shah, while the story is conceptualized by Ranaut herself. The film boasts a talented ensemble cast, including the late Satish Kaushik, Anupam Kher, Shreyas Talpade, Mahima Chaudhry, and Milind Soman, who bring their expertise to their pivotal roles.
The film is expected to offer a gripping and thought-provoking portrayal of the state of emergency, delving into the complexities of power, politics, and the resilience of the Indian people. Ranaut's meticulous attention to detail is evident not only in her performance but also in the prosthetics and mannerisms she has adopted to embody Indira Gandhi.
"Emergency" serves as a testament to Ranaut's passion for storytelling and her commitment to exploring significant historical events. By bringing this dark chapter to the forefront, she aims to create awareness and foster a better understanding of the past among today's generation.
As the release date of November 24, 2023 approaches, anticipation for "Emergency" continues to mount. Fans eagerly await the opportunity to witness Ranaut's extraordinary performance as Indira Gandhi, supported by an exceptional cast that promises to bring depth and authenticity to the narrative.
Conclusion:
Kangana Ranaut's directorial venture, "Emergency," is poised to leave a lasting impact on audiences as it unveils the tumultuous state of emergency declared by former Prime Minister Indira Gandhi. Ranaut's exceptional portrayal of the political figure, combined with her meticulous attention to detail, promises to make this film an immersive and thought-provoking cinematic experience. As the release date draws near, it is clear that "Emergency" will be a significant contribution to Indian cinema, enlightening viewers about a crucial chapter in the nation's history.