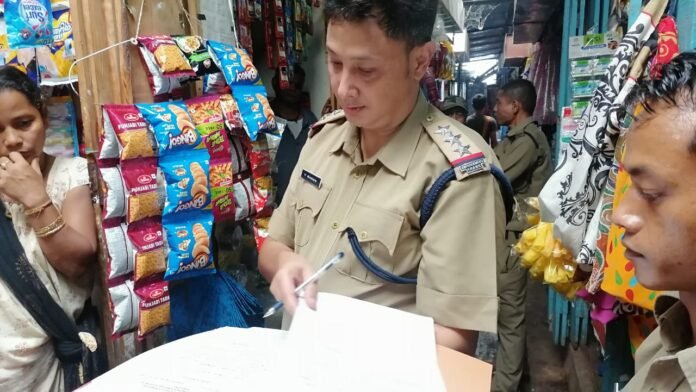 In a recent development, the Khasi Hills Autonomous District Council (KHADC) in Meghalaya has issued an order mandating non-tribal shop owners to apply for trade licenses. This directive reflects the council's efforts to regulate and formalize business activities within its jurisdiction.
The KHADC's decision comes as part of its ongoing efforts to streamline trade and commerce in the region. Non-tribal individuals operating businesses in areas under the council's authority are now required to obtain trade licenses to continue their operations.
The move is aimed at ensuring that business activities within the council's jurisdiction are conducted in accordance with established regulations. It also seeks to create a level playing field for all entrepreneurs, regardless of their ethnic background.
Shop owners affected by this order are urged to promptly submit their license applications to the KHADC authorities. Compliance with this requirement is essential to avoid any disruptions to their business operations.
The KHADC, responsible for governing specified areas in Meghalaya, is taking steps to promote transparency and accountability in the local business landscape. Also, by implementing trade license requirements, the council aims to monitor and regulate commercial activities effectively.
Non-tribal business owners are encouraged to cooperate with the KHADC authorities and adhere to the licensing process. This initiative is in line with the council's broader goals of fostering economic growth and development in the region.
All About KHADC Trade
While this directive may pose administrative challenges for some non-tribal shop owners, it is essential to recognize its intended purpose of promoting fair and regulated business practices. The KHADC seeks to create an environment conducive to economic prosperity for all residents and entrepreneurs within its jurisdiction. Moreover, as the KHADC works toward ensuring compliance with trade license requirements, it is expected that both tribal and non-tribal entrepreneurs will benefit from a more organized and transparent business ecosystem.
The council's decision to mandate trade licenses for non-tribal shop owners reflects its commitment to regulating and formalizing business activities in Meghalaya. By fostering an environment that promotes fair competition and adherence to established regulations, the KHADC aims to contribute to the region's economic development and prosperity.
In addition, the KHADC's order requiring non-tribal shop owners to apply for trade licenses is a significant step toward ensuring the regulation and formalization of business activities in Meghalaya. Further, it underscores the council's commitment to fostering a transparent and accountable business environment that benefits all residents and entrepreneurs in the region.